Apple's TrueDepth selfie camera features a 3D sensor and starting from 2019 the rear camera might have a 3D sensor of its own. The company is allegedly talking to several component suppliers and evaluating its options.
The rear 3D sensor will help enhance Apple's ARKit as it will give true measurements of distance rather than the estimates provided by the camera setup. Presumably it will also be used to enhance Portrait mode, similar to the selfie camera.
Unlike the front sensor – which users the structured light approach of the original Kinect – the rear sensor will use a time-of-flight camera. This is the tech used by the second-gen Kinect (the one that shipped with the Xbox One).
Time-of-flight sensors are already used in Project Tango phones like the Lenovo Phab2 Pro and Asus Zenfone AR.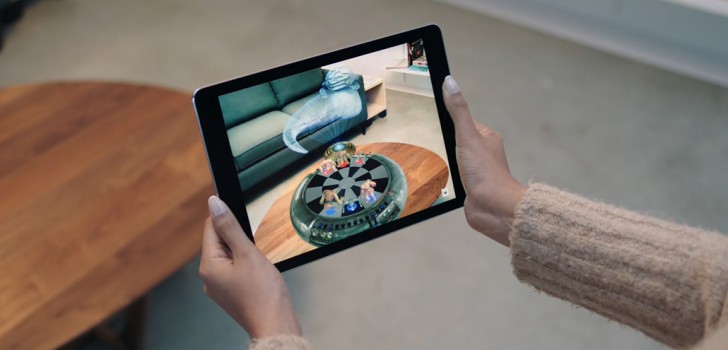 Google has been working with Infineon for Project Tango sensors, which is one of the companies that Apple has been talking to. Sony is another, as well as Panasonic and STMicroelectronics.
B
did they still using it ? did other phone have it ?
D
Is Apple retarded? A11 bionic is retarded? Retarded means slow... Was he slow? No nnnn..nn No!
?
Well done, go enjoy your phone and be happy.