The Samsung Galaxy S II has grown from a single phone to a diverse family of mobiles in all shapes and sizes. It took Samsung about three months to ship 5 million units and another two months for sales to reach 10 million.
Now, sales of the outgoing Samsung flagship droid have reached 20 million units across the world. It launched 10 months ago, meaning it took five months to sell both the first and the second ten million units.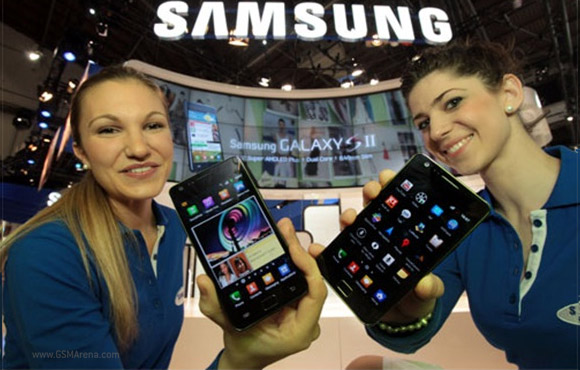 The sales didn't slow down probably because new modifications kept coming out with screen sizes reaching from up to 4.65" from the original 4.3" and with 4G LTE connectivity thrown in for good measure.
Another interesting statistic - the Samsung Galaxy S (which boasts a total of 22 million units sold so far) took seven months to reach 10 million sales, two months longer than the S II.
It was a good run, but the time is coming for it to retire. The S II successor won't be unveiled at the MWC next week, but we expect to see it on March 15 or around that time.
Source (in Korean)
?
What do you mean he has not idea about?? LOL! I do have the same opinion and experience running Android crap. Just saying "no, you are not right" doesn't make someone else's statement wrong. You remind me of my little nephew: 'cause ...
S
one more thing... out of all the good things Android there are six things that I hate about Android... 1) the majority of free apps are either a) stupid b) buggy c) a keyboard d) a theme e) a widget or f) a virus... 2) UI is ugly... 3) it is buggy......
S
I have done over a year of research on all mobile OSes and their high-end phones and in some cases tablets and I'm still not done... and Google does hardly any work on there's... the biggest difference between versions was with the Honeycomb update.....
ADVERTISEMENTS