Apple recently launched the new 21.5‑inch iMac with Retina 4K display. True to their tradition, iFixit has managed to get its hands on the new machine and put it through their detailed teardown.
Unfortunately, even though there are some improved specs over the previous generation model, not much has changed when it comes to the teardown. Apple still makes it absurdly difficult for anyone to get inside the machine and service or replace the parts. Worst of all, the 21.5-inch model does not even have user-replaceable RAM that the 27-inch model has.
Then there are other drawbacks, such as the Fusion Drive connector missing from the logic board, which means you can't replace the drive yourself even if you somehow manage to get inside the machine. The glass and the display are also fused together, increasing the cost of replacement.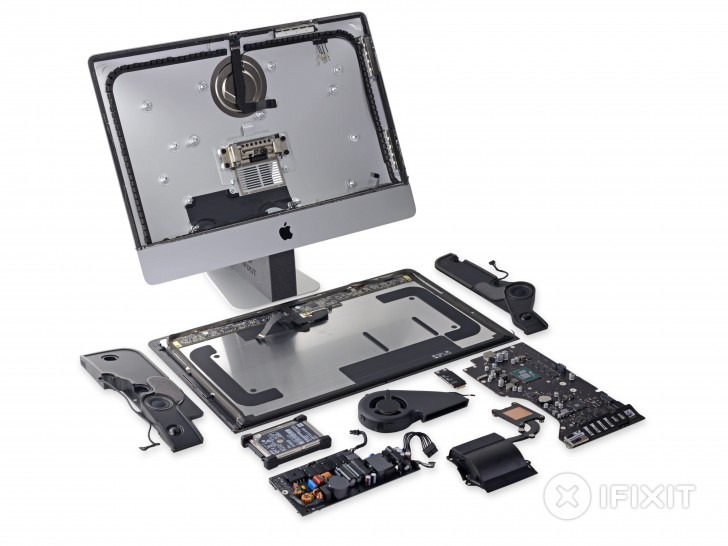 All of this results in the lowest score that iFixit can give a product, and that is 1/10. Really, nothing inside this machine is designed to be replaced or repaired by the user. If you want to change any of the built-in components, the best and only time to do so is while purchasing it from the Apple website. After that you are pretty much stuck with what you get.
R
Trying what? ripping us off in case the device gets faulty and needs replacement parts.... LOL!
A
Regarding people complaining about the Apple products. Problem is not regarding the company's products, the main problem is with company's pricing strategy which didn't meet the peoples expectation. Also if anything goes wrong with their product ther...
z
why so many hate guys ? at least apple is trying ...