2 in 1 mobile hotspot and projector ZTE Spro 2 goes for $500 via T-Mobile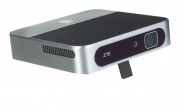 ZTE released a new Android-powered projector/mobile hotspot which is now available for T-Mobile customers. The Spro 2 Smart Projector features a 5 inch touch screen which allows you to interface with Android.
There is also a 6,300mAh battery which yields about two and half to three hours of projecting. The projector has a resolution of 720p with a brightness of about 200 lumens.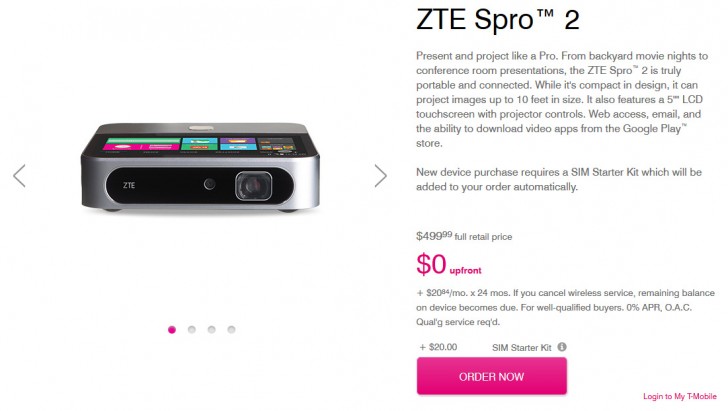 The projector can also project up to a 120 inch size and offers auto focus and auto keystone correcting. The Spro 2 also features HDMI and USB ports and microSD card support. Itís powered by a quad-core 2.26GHz CPU and paired with 2 GB or RAM.
Such a device seems to be super useful to business people who are constantly traveling and giving presentations who also need a mobile connection wherever they go. Binge On is a plus, allowing you to stream without limits from a large list of video providers. This would make for some great after-dark marathons in the hotel room or college campus.
The ZTE Spro 2 will set you back $500. The ZTE Spro 2 is now available through T-Mobileís online store and will be available in select brick and mortar stores starting tomorrow.
D
Atttttttttttttttttttttttttttttt