$400 PlayStation VR core to go on pre-order next week; $500 Launch Bundle today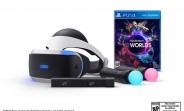 Interested in purchasing the Sony PlayStation VR? Well, the time has come as pre-orders for the Launch Bundle begin today (March 22). Carrying a $499.99 price tag, the bundle in question includes a PS VR core bundle, PS Camera, 2 PlayStation Move motion controllers, and PlayStation VR Worlds (disc).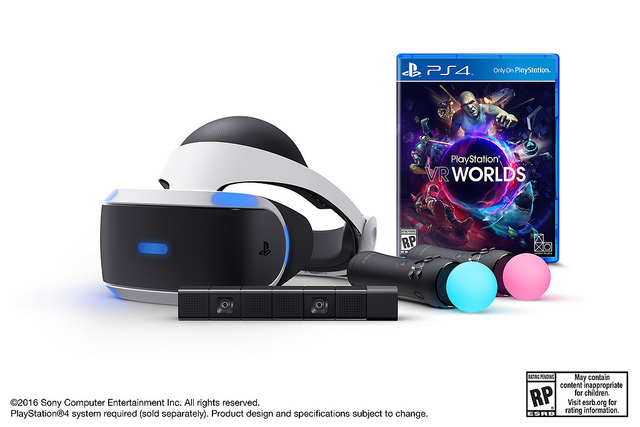 However, if $499 is a bit too much for you, the company has announced that it will also be separately offering the PS VR core bundle which includes a PS VR headset, PS VR cables, Stereo Headphones, and PlayStation VR Demo Disc. Carrying a $399.99 price tag, this bundle will be available for pre-order beginning March 29 (at 7:00 am PT).
In case you don't already know, the device is scheduled to launch in the month of October this year.
g
i have not tried it yet but is this VR all its cracked up to be? or is it just the latest tech to have that will phase out pretty fast, much like 3D, not slating it because i haven't tried, just curious what it is and is it worth the hype?
D
Sony won this current gen console war, they made the right choices and took a huge risk (VR) despite it's struggles, unlike Micro$oft.
#
Once upon a time, there was a console battle, but, Sony released the PS VR and it ends... xD