Meizu has launched two Snapdragon 888-powered flagships in early March, and the devices were made available globally last week. The Meizu 18 and Meizu 18 Pro are now selling at over a dozen retailers, and according to the company, 45% of users who buy the phone have switched from an Apple phone.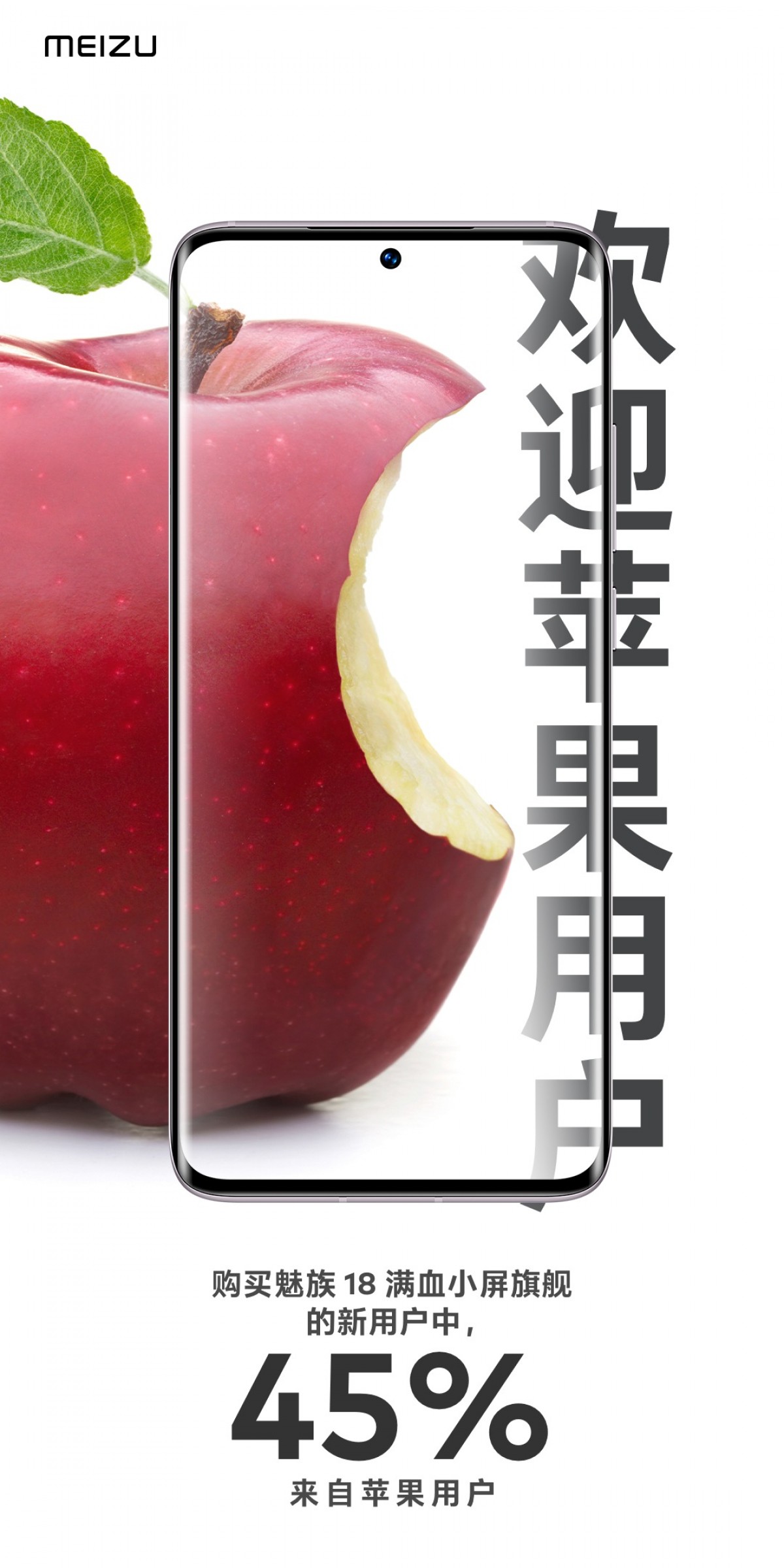 The statement appeared on Meizu's official profile on Weibo, where the company welcomed the new users. It can easily track new users because a Meizu phone can work only after registration is done within the Flyme ecosystem.
The data was acquired from online retailers like JD.com which recognize the smartphone, used for the Meizu 18 purchase, and most of the time it was an iPhone. There is also an app that helps new users to transfer all their data, and that's feeding more info into Meizu's base.
Both phones have plenty of intriguing specs that would make a user do the switch, like the big screens and plenty of cameras. However, fans on Weibo commented the key reason was the zero-ad policy Flyme OS 9 has - all other manufacturers bring some bloatware and unwanted ads and notifications.
?
Samsung sold 270 million. Xiaomi sold 170 million, Huawei sold 190 million. Apple ain't anything special. People simply don't want to ve associated with with lower tier ios software which is why LieOS has been rejected from the market...
?
Gotta love counting in ALL the companies and ALL the crappy cheap devices that happen to run Android to get to that number. Yet one single company sold 200 million devices of higher price range. Then again your avatar perfectly explains your "to...
ADVERTISEMENTS