Recently, almost every new day has brought with it at least one rumor related to Apple's upcoming iPhone 6. Today is no different, in fact we have two separate (but connected) things to talk about.
First off, a market research company claims there's no way that the 4.7" iPhone 6 will sport the oft-leaked sapphire display panel. The smaller of the two iPhone 6 models should become official in September.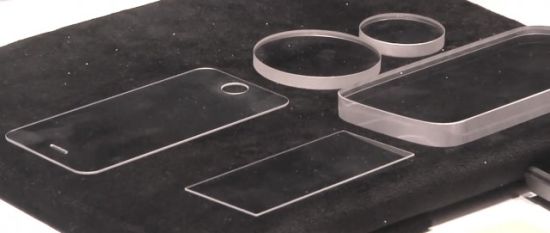 But if that's the case, then suppliers of components related to the sapphire screen should have started shipping their products by the end of June. Needless to say, that hasn't actually happened. So it looks like the smaller iPhone 6 will have to make do with using sapphire only for its camera lens and Touch ID sensor.
What about the bigger, 5.5-inch iPhone 6 then? Well, if it's to be unveiled alongside the 4.7" model, then it too shall not come with the famed material on its display. However, recently there have been a lot of mumblings about this phablet iPhone seeing the light of day later than its sibling.
And now another source from China says the 5.5" iPhone 6 will only reach stores in December. Apparently mass production for the 4.7" iPhone 6 has started in June, but it's only expected to do the same for the bigger phone in September.
Interestingly, the iWatch is said to get official at the same time as the phablet. And speaking of the iWatch, it's reportedly too early now to determine whether it will use a sapphire screen. On the other hand, if the watch will have a curved display, the production process for putting sapphire glass on that may prove extremely difficult.
Obviously all of the above should be taken as a rumor and nothing more, so don't be surprised if none of this actually pans out.
J
We come to see how badly iPhone fans will get ripped off now.
J
What are you talking about? I don't think you ever used Android.
k
awesome iphone 6 is awesome