You've seen Apple's upcoming 4" iPhone labeled as either 5se or just "SE," but an alleged photo of its retail box suggests the Apple-preferred name is "iPhone SE" (yes, with capital letters, despite going lower case with the iPhone 5s).
The box is also marked 16GB, suggesting that this remains the base storage option. Better than the 8GB iPhone 5c, we guess, and supposedly there will be a 64GB option (again, no 32GB middle ground).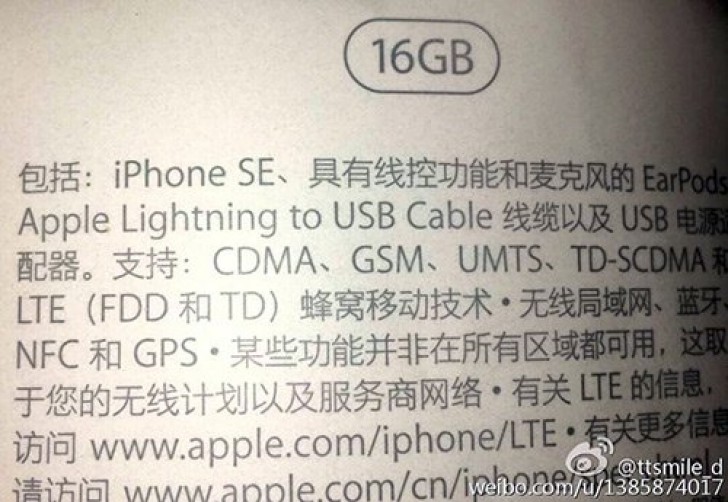 The other kind of memory, RAM, will likely go back to 1GB after growing to 2GB with the 6s generation. The iPhone SE will still use the Apple A9 chipset, though, at least that's what we hear.
It goes without saying, but we'll say it anyway - these boxes are easy to fake. For 100% true info, tune in on Monday when Apple reveals the new 4-incher.
Thanks, Guido, for sending this in!
Source (in Dutch)
D
no..i wont said that ... they hate apple because people not buy their lovely android ...
V
Any1 know when that great phone will be in Russia???