Exactly one week ago specs leaked for one of the two upcoming Nexus smartphones that this year are both being made by HTC. That one is reportedly codenamed Sailfish, and it will be the successor to the LG Nexus 5X from 2015.
And today the spec list for the other HTC-made Nexus has been outed by the same source (which rates it a 9 out of 10 in terms of confidence). This one is a bigger, 5.5-inch handset, and it's codenamed Marlin.
It will have a QHD touchscreen, a 12 MP rear camera, an 8 MP front-facing shooter, a quad-core Qualcomm processor, 4GB of RAM, 32 or 128GB of storage, and a 3,450 mAh battery. You'll see bottom-firing speakers along with a USB Type-C port, as well as a fingerprint scanner on the back. Bluetooth 4.2 will be in too.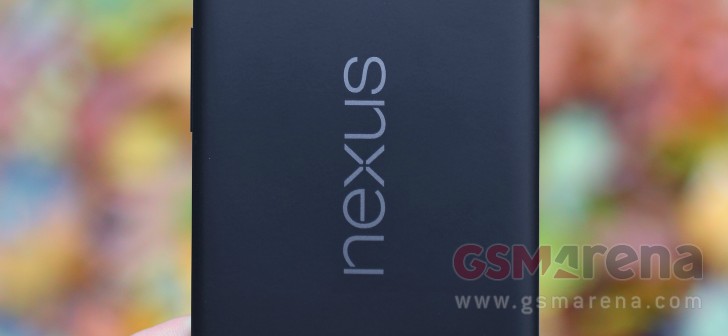 Obviously, this should launch along the Sailfish running Android Nougat. As for the chipset used, it's clearly going to be either the Snapdragon 820, or the newer 821/823 - all of these options have a quad-core CPU. Intriguingly though, there will apparently only be two storage versions for Marlin, 32GB and 128GB - no 64GB in the middle. The situation could be the same for the smaller Sailfish model, which should also share both cameras, the RAM amount, and maybe even the SoC with the Marlin. What's more, the design of the duo is said to be pretty much identical too.
Thus the main differences between the two would be screen size, resolution, and battery capacity. This would be a departure from what happened with the Nexus line last year, when the 5X was a mid-range phone and the 6P a true premium offering. If this pans out, it also means Google is emulating Apple's model in this regard, since those are the same main differences as the ones you can find between the 'normal' iPhone and the Plus model. And if this is true then you should definitely expect the new smaller Nexus to be more expensive than the 5X ever was.
?
In my own personal opinion, the main reason for buying a cell phone with bigger screen (e.g. 5.5 inch) is for convenience. You'll have a wider area for emails, spreadsheets, and visiting websites for instance while on the road. It's a bit cumberso...
4
Should be 4.7" and 5.1" screens. 5.5" is for the third world who can't afford a tablet as well.
D
I will buy a marlin or note 7 I wish the marlin to be better , who doesn't like google speed phone .
ADVERTISEMENTS