It is widely believed that Apple will be launching two versions of the iPhone 6 later this year. One of the models is said to have a 4.7-inch display, and which we have seen leak several times in the past, and the other a rather enormous (especially for Apple) 5.5-inch display, which haven't heard much about. That is, until now.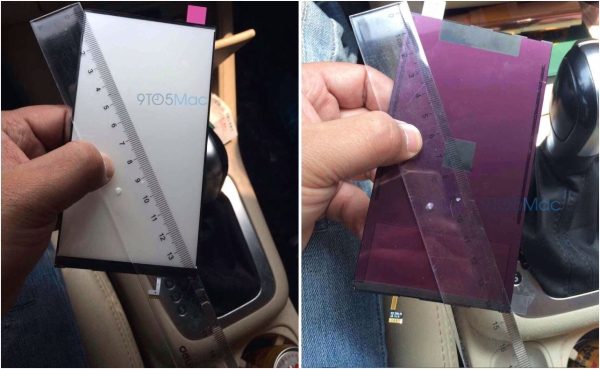 The images above are from 9to5Mac and show a component from the iPhone 6 display. A ruler is conveniently placed next to it and we can clearly see it measures 14cm diagonally, which is approximately 5.5-inch. Other than that, we don't have much else on the phone right now.
The new iPhone 6 is said to have an all aluminum body. The two models, other than their sizes, will have identical design. The exact specifications are still a mystery but it's rather amusing to see Apple resort to such large display sizes, after years of sticking to 3.5 and 4-inch displays for the iPhone.
?
As usual the folk slagging the iphone most likely can't afford it.
D
people aren't trolling you smallbrain, when compared to today's smartphones then the iphone was getting behind a bit, especially since full HD is basically the norm and browsing the web on a small 4inch screen is hard. 5.5inch is too big for a phone ...
W
Have you ever heard of IGZO display? i think that's a tehnology to be watched