Back in January we thought we saw the Xiaomi Redmi Note 2 passing through TENAA, China's equivalent to the FCC. However, that may not have been the case, since phones going through the agency's tests usually launch a few weeks after. And the Redmi Note 2 still isn't official.
That said, a handset that very well may be it has now been certified by TENAA. It's got a 5.5-inch touchscreen, just like its predecessor, but is smaller than the Redmi Note by every measurement.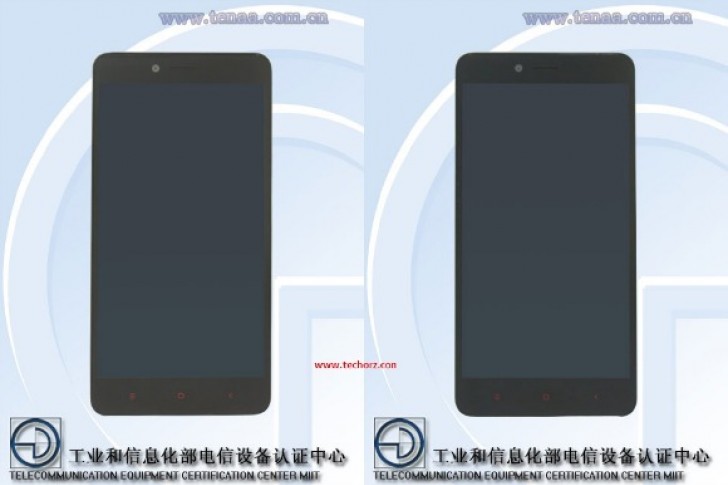 This means Xiaomi was able to make its bezels smaller, which is also quite obvious from the images above. The new device will measure 152.05 x 76.2 x 8.05 mm. For comparison's sake, keep in mind that the original Redmi Note measured 154 x 78.7 x 9.45 mm.
Another thing that TENAA has helpfully revealed about the Redmi Note 2 is that it will sport a 3,020 mAh battery. That's smaller than the original's, so hopefully battery life won't be affected.
Two versions of the Redmi Note 2 have been tested by the Chinese agency, and you can see from the pictures above that they are identical in looks. Yet while one comes with the necessary bands for China Mobile, the other seems tailored for China Unicom as well as the international market. It looks like China Telecom, the country's third carrier, won't be getting in on the action for whatever reason.
Past leaks talked about the Redmi Note 2 coming either with a Qualcomm Snapdragon 615 SoC or a MediaTek MT6795, 1080p screen resolution, 2GB of RAM, 16GB of storage, and perhaps even a metal build.
S
As a fan of Xiaomi, I am hoping that although the aethetics are thinner that they stay true to the Redmi Design Language. The Redmi was a wonderful phone and the Redmi Note is just as beautiful. This design was transfered through to the Redmi 2 (Whic...
i
Says the person whose company copied the hell out Apple's iPhone for their first Galaxy phone.
ADVERTISEMENT