Microsoft is finding a hard time keeping a lid on its future Lumias, and an alleged mid-tier Lumia 850 showed up not once, but twice a few days ago. Well, today is the Lumia 650's turn to make the rounds.
Another Lumia with a white facade, this potential 650 looks a lot like the 850, and then it doesn't. The speaker slit at the top edge of the front panel comes straight from the existing Lumia 640, while a larger but similar one on the bottom is a design accent new to the lineup.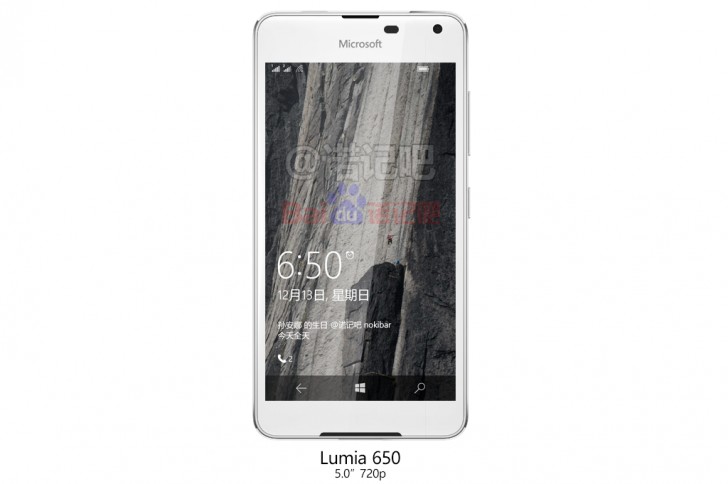 Both are in contrast to the earpiece cutout used extensively in the higher-end models and the mic pinhole that's been a feature across the model range. Are we to expect a stereo speaker setup, perhaps?
The Lumia 650 is reported to come with a 5-inch 720p display, so no changes from the current model. No Lumia 650 XL has been pictured, but a larger model isn't out of the question given how Microsoft recently embraced the two-sizes-per-model concept.
N
hari om, i am waiting this phone so much.
D
I stand by all of that. We have had our first delivery of the lumia 950 and xl in work and they have been amazing. The 810 was heating the balls out of anything it was put into unless it was under clocked, so MS bring in the surface team to liquid co...
ADVERTISEMENTS