Thin is in at Gionee - the Elife S5.5 flagship turned heads with its mere 5.55mm thickness, but TENAA has just certified a mid-range model that's even thinner. The Gionee GN9005 (not the final name, we're guessing) measures just 5mm thick!
Not only that, the phone weighs just 94.6g - few Android are such featherweights and almost all of them are small 3-4-inch phones. The GN9005 is not a tiny phone though, it's full measurements are 139.8 x 67.4 x 5.0 mm. On the upside, there are no protruding components (like the camera on the Elife S5.5).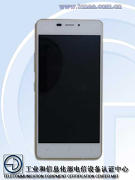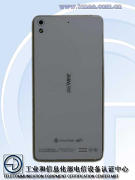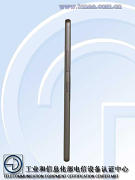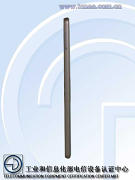 Gionee GN9005 (photos by TENAA)
Surprisingly the new contender for "the world's thinnest smartphone" isn't a tricked out flagship. It has a 4.8" 720p AMOLED display and is powered by a quad-core 1.2GHz processor (presumably Cortex-A7) with 1GB RAM. It runs Android 4.3 Jelly Bean out of box.
The camera setup of the Gionee GN9005 is an 8MP / 720p on the back and a 5MP on the front. There's also LTE connectivity, 16GB of built-in memory (no microSD slot that we could see) and a 2,050mAh battery (not bad, considering how thin it has to be).
The phone that was certified uses China-specific TD-LTE and bears the China Mobile logo on the back. There's no info if it will be available worldwide, but considering the Elife S5.5 is available also as the BLU Vivo IV and Allview X2 Soul there's a good chance the hardware will be available even if not under the Gionee brand.
r
He's not kidding. Phones will eventually get as thin as a credit card - it's going to happen. As for them getting to thin and snapping, they'll either be made of tougher & lighter materials (sapphire glass-like), or more likely materials wi...
D
i dont know if youre kidding with the credit card thing or not.. if youre not kidding then you claim the dumbest person in the world-award