6.5-inch iPhone shows up in detailed renders - almost identical to the iPhone X
OnLeaks released some crisp renders yesterday of what is supposed to be the budget iPhone with 6.1-inch IPS LCD display. Today, we have a fresh new batch of the 6.5-inch variant, which leaves only one more to go - the compact 5.8-inch model.
Anyway, let's focus on what we've got for now. The 6.5-inch model is reportedly coming with an OLED panel and will start a new iPhone X Plus lineup of some sort. The notched design is here to stay along with the metal frame, nearly bezel-less display and the vertically-stacked dual camera setup on the back.
The camera modules are bulging just a little - similarly to the current iPhone X and the notch houses all the needed sensors for the Face ID feature along with the earpiece and the front-facing shooter. The rumored dimensions are 157.5×77.4×7.7mm, and once again, the fingerprint is nowhere to be found.
Here's a bonus image with the budget 6.1-inch iPhone and the plus-sized model stacked side by side and a video to go along.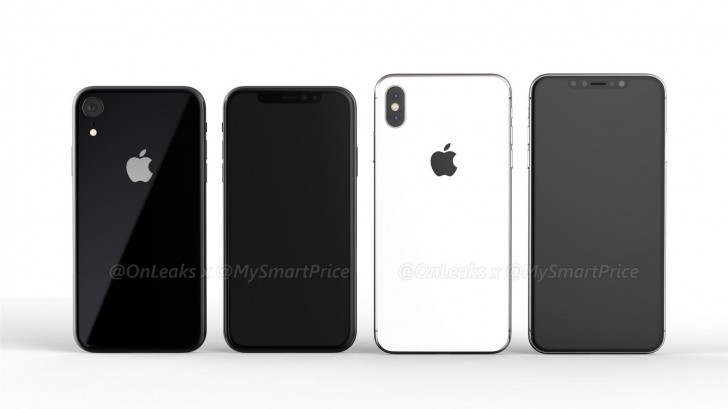 Dell streak was maybe first but Samsung nailed only huge price. Now chinese companies are real survivors. Where Samsung represent exopensive shark which not everyboddy can afford and does not need to due to mcuh cheaper but equal in quality chi...
G
Dell Streak was first, but Sammy nailed it with the Note.