Courtesy of yet another brilliant insider's info by notorious leakster evleaks comes today's info that Nokia will be announcing its next Lumia smartphone on September 26.
Update: evleaks has just tweeted that Nokia 1520 phablet will pack a 20MP PureView camera. It's unclear how big the sensor of the phablet will be the PureView branding guarantees Optical Image Stabilization and Carl Zeiss lens.
Enough FUD: Bandit has a 20MP PureView camera.

— @evleaks (@evleaks) September 12, 2013
According to a new tweet, the next phone in the pipeline is no other than the Lumia 1520 (formerly known as Bandit). It was not long ago that we saw the first official image of the phone, courtesy of the same source.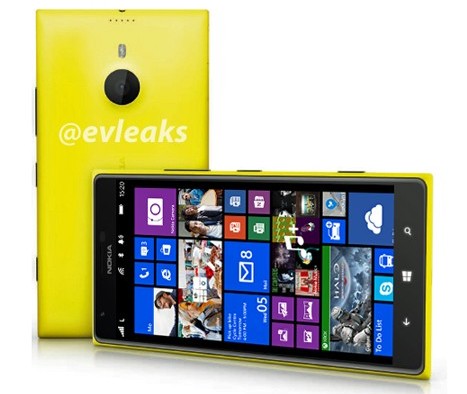 The Lumia 1520 is rumored to have a 6-inch 1080p screen, presenting a substantial development, with both being firsts in the Windows Phone ecosystem.
We've also recently seen a leaked live image of the phablet, which clearly shows how it compares in size to the current gen of Lumia phones.
?
First off if you had read the two comments you would understand I was specifically pointing out that preference of material was not the same to everyone. Not saying mine was the standard for everyone. Also that that their preference does not equal ...
r
No one going to buy this phone...loss of resources and waste of human creativity..Nokia + Microsoft = Failure
J
not every people agreed with your comment.. you prefer plastic material, so be it.. i prefer the phone with alumunium frame and durable glass material.. you've said phone will crack and shatter? you're wrong man, stop talking like a kid when you don'...