Samsung is making two different Galaxy S8 sizes next year, new rumors from its home country of South Korea are saying. One, called Galaxy S8, will have a display around 5 inches in size, just like its predecessor - the Galaxy S7. The other phone, however, will go where Samsung hasn't gone before when it comes to the screen size of a flagship.
The Galaxy S8 Plus is rumored to arrive at the same time as the S8 (and sharing most of the specs), but sporting a 6-inch AMOLED panel. Past reports have mentioned both phones would have curved displays, and this new speculation doesn't contradict that. Intriguingly, the S8 Plus is said to have a very similar overall footprint to the now-discontinued Galaxy Note7, which had a 5.7-inch screen. This will be achieved by cutting bezels even more, to the point where the screen really will take up almost all of the phablet's front fascia.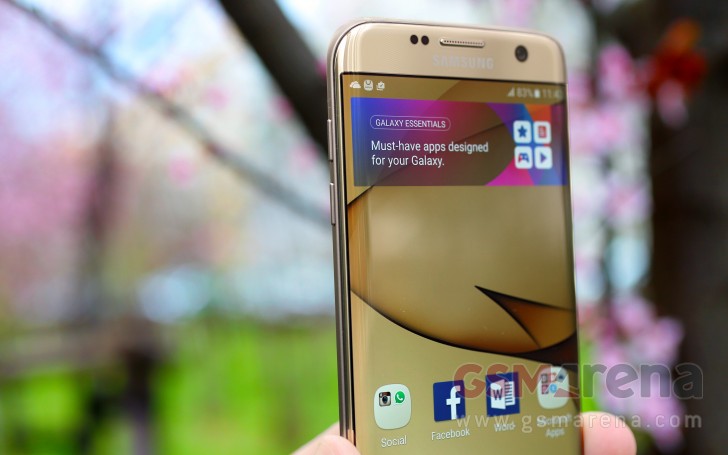 Samsung Galaxy S7 edge
The S8 Plus won't have a stylus, though Samsung has thought about this possibility. Eventually it has decided against it, which probably means there will be a new Note-branded handset revealed in August. Samsung seems to want to keep its strategy of outing a couple of high-end devices in the first part of the year, followed by a Note in the second half, since this has worked very well so far.
The Galaxy S8 and S8 Plus will be unveiled at an event in New York in April. Both of them should come with Samsung's own AI-based smart assistant. The bill of materials for the S8 line is expected to rise by 15-20% compared to the S7 models, which means the S8 and S8 Plus will probably end up being more expensive than their predecessors.
D
buy yourself a iphone 4/4s from 10 years ago if like tiny display on your telephone, because that can't be called a smartphone
D
Because they are idiots and not true note fans.plus your wrong most people did not exchange for a crappy S7 most just got a refund
D
Those people are very few. Fact is that most people buys the note series for prestige. That's my point, and Samsung data shows exactly that fact.
ADVERTISEMENTS