Analyst company Gartner has released its usual report outlining the sales of mobile phones in Q1 2013. Android keeps sitting comfortably at the top running on 3 out of 4 smartphones sold in the period.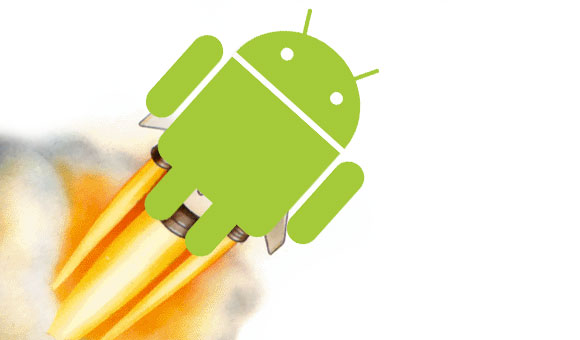 Out of 210 million smartphones sold in the three-month period, Google's mobile OS powers 156 million. That's a huge jump of 17.5 percent points compared to the same period last year.

BlackBerry ranks third among mobile OS vendors with 6.2 million devices, while Microsoft is breathing down its neck with nearly 6 million phones sales of its new mobile OS.
Unsurprisingly, Samsung keeps being in the lead of smartphone manufacturers and holds 30% of the sales. The Koreans have sold 64.7 million smartphones. That's almost double what second-placed Apple has achieved. The Cupertino giant sold 38.3 million units, taking up 18.2% of the smartphone market.
Third in the charts is LG scoring a 4.8% slice of the smartphone pie. It is followed by the Chinese makers Huawei and ZTE, who take up 4.4% and 3.8%, respectively.

The overall phone sales for the period totaled 425 million, which is only 0.7% growth year-over-year. Nokia has a strong presence here managing to sell 63 million devices (smartphones and feature phones combined).
In fact, the gap between Nokia and Samsung has widened compared to a year ago, when it was merely 6 million units. Now, it's nearly 37 million units. This make Samsung by far and away, the biggest phone maker in the past three months.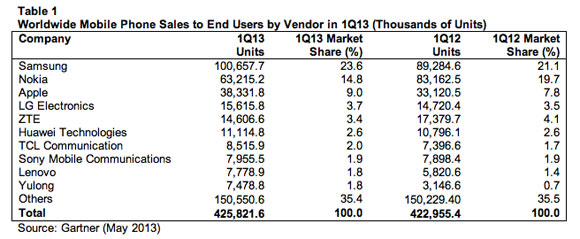 H
I agreed with u my friend, symbian is perfect os, all of people thinking symbian belle like symbian s60v5 like 5800! When they use symbian belle, 100% agreed with us.
K
Microsoft is the cause of stagnation in pc because of there market domination.
U
Apple only have one phone you either pay to have the one device or buy an older pre- owned device Other OEM has the flagship phone and the "lesser phones", maybe my mum does not want to have the S IV, she can get a phone with the featu...
ADVERTISEMENTS