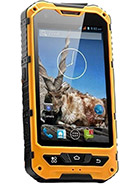 H
I have had one for a year now and run a single SIM for 90% of the time, I live in a semi-rural farming area and the AVERAGE battery life I get with music playing at full volume [ so loud :0D ]50% of the time is 6 days and 12 hours.

I charge it on average once a week.

NB 'Corning Gorilla Glass' will be scratched by any sharp 'ceramic', a flint scratched mine. Also if you drop it like a piece of toast from waist height flat on the face on a Cambridgeshire housing authority kitchen floor [ cement/resin compound ]it will crack, even both sheets of the laminated glass!


P
Fantastic phone from Sonim - And yes, its real Sonim Phone! I love it! :-)
A9 is a little better, the buttons are not really required...
L
this is NOT a real Sonim product. I contacted a Sonim support and asked about it. just for your info.
c
Please comment about this one...is it really that good?
I mean, about the waterproof claim of it and other features of it....
Total of 27 user reviews and opinions for Land Rover A8.