Naturally, just a few days before the unpacked event, the Galaxy S7 and S7 edge pose for many more angles and shots for our eyes to feast upon.
Moreover, the physical appearance of the Galaxy S7 is not too different from its predecessor. The curves that the Galaxy S7 and S7 edge make are more pronounced and round than those of the S6 or iPhone.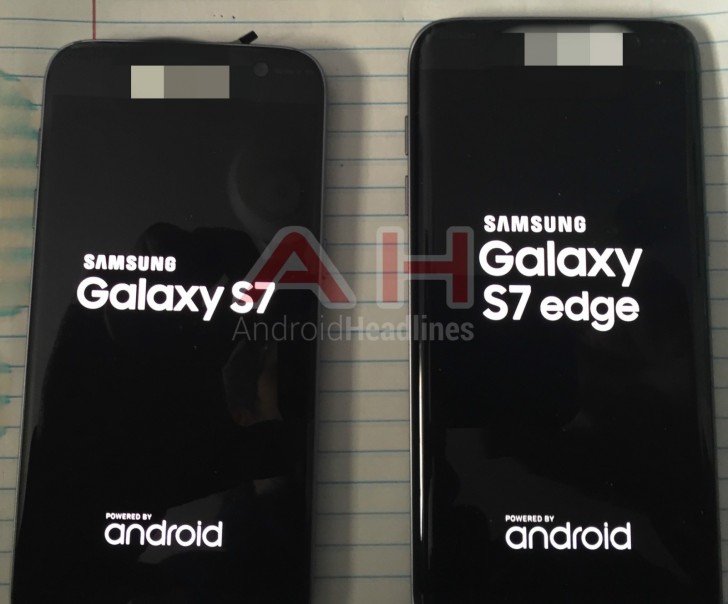 The bump has definitely shown changes with some shrinkage. As well, a new rumor has surfaced pertaining its still a little difficult to confirm a possible drop in the pixel count of the camera sensor from the S6's 16MP camera to a possible 12.1MP.
Head over to the source link at Android Headlines to check out the butt-load of photos of the Galaxy S7 and S7 edge.
There are close-ups of the camera setup, all 4 edges, front, rear, and some views of the software information found on the Galaxy S7. There are also shots of the phone next to a ruler to better gage the actual size.
r
i love samsung mobile but i don't like hybrid microSD looooolll
S
I have owned all versions of the Note series uptil the 4th one and had the S2&S3 before so I know exactly what Im talking about. I have tried many of the exynos versions of the S5 and they overheat more than a frying pan,so I can definitely say...
A
Dude, having the SD820 instead of an Exynos also means much better 3rd-party ROM support (CM, AOSP, Omnia, ...). This alone should sell more phones, it's not just the power that comes with it, but rather the vast abundance of choices to customize the...