While there has always been this belief that smartwatches are more of a statement than useful products, the fact that they have been in existence for decades now suggests that the product category has managed to capture at least some of the public's attention.
We thought itís a good time to take a brief look at the history of smartwatches to give you an idea about how the market has evolved with time.
Samsung SPH-WP10
Launch way back in the year 1999, the SPH-WP10 was essentially a complete phone, worn on the wrist. The timepiece, if you call it, sported a monochrome LCD screen, and came with built in speaker and microphone. Weighing in at 50 grams and having a thickness of 2cm, it was claimed to offer a talk-time of around 90 minutes.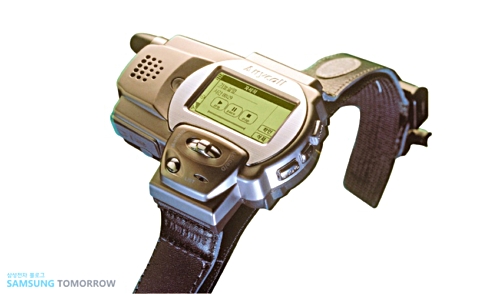 IBM Watchpad
Launched in 2001, the Watchpad was jointly developed by IBM and Citizen Watch with an aim to "further explore a new type of personal information access devices for the pervasive computing era." Running Linux 2.4, it sported a QVGA (320 x 240 pixel) LCD, and came with 8MB RAM and 16MB flash memory. The intelligent watch featured calendar software, Bluetooth, and accelerometer.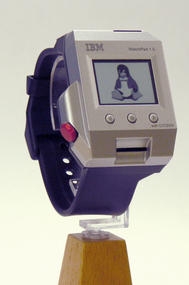 Fossil Wrist PDA
The Fossil Wrist PDA, which was launched in the year 2002, was powered by a 66MHz processor and sported a 160x160 touchscreen display. Running Palm OS 4.1.2, the timepiece had an infrared port and a virtual keyboard, and was able to exchange information with a PC.
Microsoft SPOT series
First launched in the year 2004, the Smart Personal Objects Technology(SPOT) series of smartwatches that came in 2006 displayed information like stock quotes, news headlines, traffic, sports scores, and weather. However, they were large in size and the required users to shell out money for service subscriptions.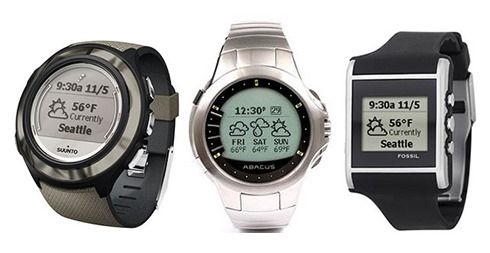 Sony-Ericsson MBW-150
The MBW-150 came in 2007 and allowed users to wirelessly control music on their Sony-Ericsson phones. The OLED display on the timepiece displayed information like caller ID/number and track details. It also allowed you to change tracks and adjust volume. The watch was not only water resistant, but also vibrated on incoming calls.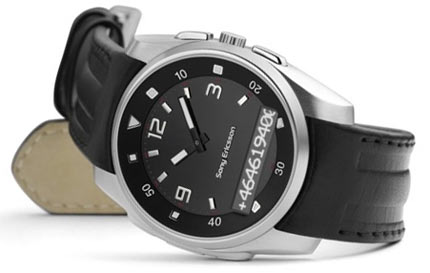 LG GD910
The GD910, which was launched in the beginning of 2009, was essentially a wrist-worn phone that sported 1.4-inch touch display and offered text-to-speech capabilities. It was also capable of making voice and video calls and came with a nice Bluetooth hands-free.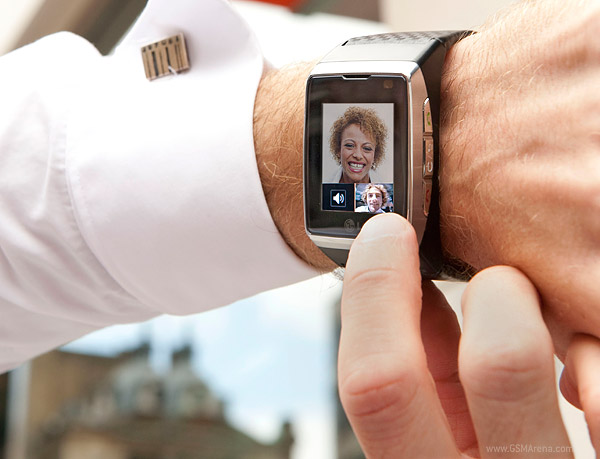 Samsung S9110
Also Launched in the year 2009 was the S9110, which was also a wristwatch phone that sported a 1.76-inch screen, and offered a built-in speakerphone, Bluetooth connectivity, and speech recognition features - there was, however, no support for video calls.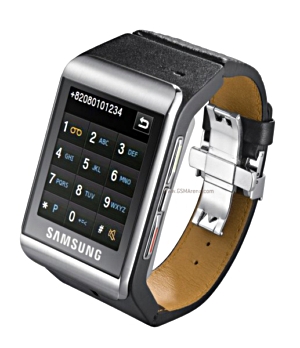 iPod Nano
While the iPod Nano, which debuted in 2010, was a great little media player, it could also be worn as a wristwatch when attached to band. Sporting a 1.5-inch 240 x 240 multitouch display, the device, however, didnít provide any typical smartwatch features, but the potential was certainly there.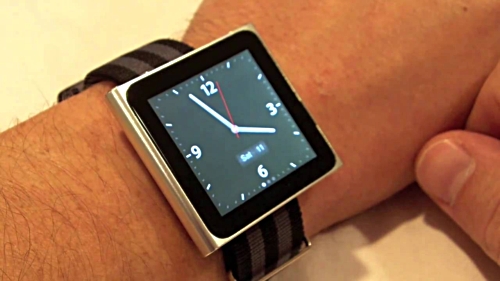 WIMM watch
Launched in the year 2011, the Wimm was an Android-powered smartwatch that sported an LCD display. It offered connectivity over Bluetooth as well as Wi-Fi. When paired with your smartphone, it vibrated and displayed caller ID data related to the incoming call. The deviceís downside was that it was a little too bulky.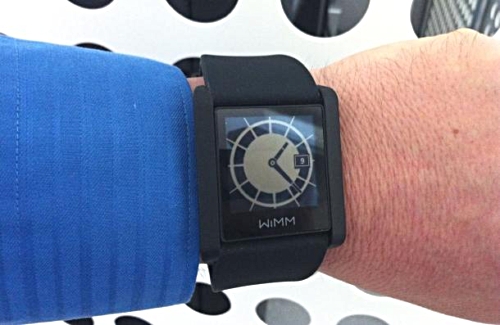 Motorola's MotoACTV
Also launched in 2011 was the Moto ACTV, which was powered by a 600MHz processor, and packed in GPS, Bluetooth, and FM radio. It was capable of tracking your running, walking and cycling, and treadmill stats, as well as measuring heart-rate. The watch was also a smart music player - it could learn which songs made you perform better.
Metawatch Strata
The Strata was the second generation Metawatch smartwatch that was launched towards the end of 2012. Sporting a 1.35-inch 96x96 pixel LCD and running FreeRTOS, the feature-rich timepiece offered Bluetooth connectivity and displayed notifications from your smartphone. It also featured modular watch faces loaded with several useful widgets.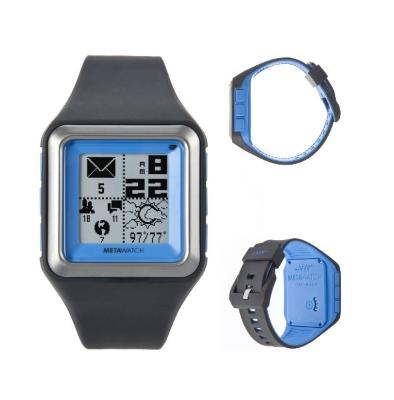 I'm Watch
Developed by Italian company i'm S.p.A, the Iím Watch was an Android-based smartwatch launched in 2012. Sporting a 1.54-inch, 240x240 pixels color LCD, it was capable of receiving calls, texts as well as notifications from social media accounts. Not only this, you could also use it to see news and weather reports, control music, view and save photos, and create appointments. The timepiece was, however, discontinued last year.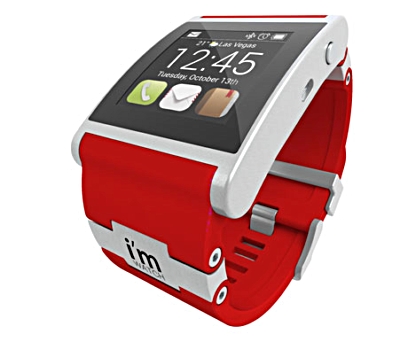 Sony SmartWatch
Launched in the year 2012, the Sony SmartWatch featured a 1.3-inch OLED touchscreen, offered Bluetooth 3.0 connectivity, and worked with most Android smartphones. Besides providing notifications from certain apps and services on your phone, it also displayed information on who's calling or texting, and even allowed you to control music and access social media services like Facebook and Twitter. The device was succeeded by the SmartWatch 2 and SmartWatch 3 in 2013 and 2014, respectively.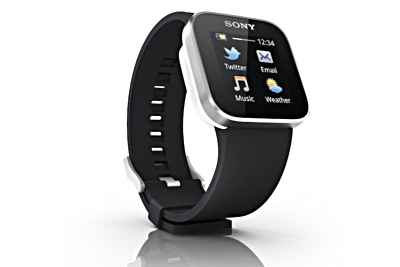 Pebble
Also launched in 2012 was the Pebble smartwatch, which sported a 144◊168 pixel Sharp Memory LCD and ran Pebble OS. The timepiece was capable of communicating with both Android and iOS apps using Bluetooth. It also featured a magnetometer, an ambient light sensor, and an accelerometer. Its successor, the Pebble Time - as well as its Steel and Round variants - were launched this year.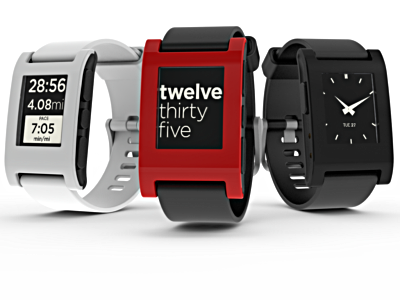 Martian passport
The Passport smartwatch - which was launched in 2013 by Martian, and looked like a classic wristwatch - sported a 96 x 16 pixel OLED display, and used Bluetooth to show information related to incoming calls and text messages. Compatible with both iOS and Android phones, the timepiece also featured a side-mounted micro-USB port, accelerometer, magnetometer, as well as noise-cancellation microphone.
Motorola Moto 360
The Android Wear-powered Moto 360 smartwatch from Motorola debuted in 2014 with a round (well, flat tire really) face and 1.56-inch (320◊290 pixels) LCD. Offering Bluetooth connectivity, it was capable of displaying notifications from your phone, as well as integrated with apps such as EverNote. The timepiece also featured capacitive touch, pedometer, optical heart rate monitor, ambient light sensor, and dual microphones. The second-generation Moto 360 and Moto 360 Sport were recently unveiled.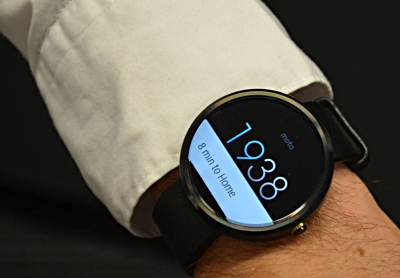 LG G watch R
The G Watch R from LG, which was launched in late 2014 as a successor to the unimpressive G Watch, was first completely round-faced smartwatch to hit the market. It sported a 1.3-inch (320 x 320 pixels) OLED display, and was powered by a Snapdragon 400 SoC. It packed in a barometer, an accelerometer, a gyroscope, as well as a heart rate monitor. Connectivity was initially offered through Bluetooth LE, while Wi-Fi support was added later. The timepiece ran Android Wear.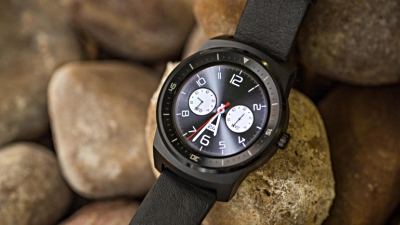 Samsung Gear series
Gear is a line of smartwatches from the South Korean tech giant, consisting of timepieces like Android-based Galaxy Gear, Tizen-powered Gear 2, Gear 2 Neo, and Gear S, and custom RTOS-running Gear Fit. The Gear S2 (shown below) - which was launched last month - is latest smartwatch in the series. It runs Tizen, features a rotating bezel, and also comes in a Classic model.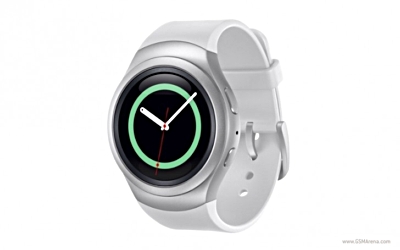 LG Watch Urbane
The Watch Urbane by LG, which debuted early this year and was showcased at this yearís MWC, is a more elegant version of the G Watch R and the companyís first all-metal luxury Android Wear device. It has almost all the features of its predecessor, but with narrower screen bezels, stainless steel body with polished silver or gold finish, and stitched leather band.
The Apple Watch
Announced in September last year and released earlier this year, the Apple Watch is available in two sizes: 38mm and 42mm. While the former offers a 272 x 340 display resolution, the latter comes with 390 x 312 resolution. The wearable - which is available in three variants: Standard, Sport, and Edition - is powered by Apple's own S1 SoC, runs WatchOS operating system, and comes with 512MB RAM and 8GB internal memory. It incorporates fitness tracking and health-oriented capabilities, and pairs with iPhones via Bluetooth and built-in Wi-Fi.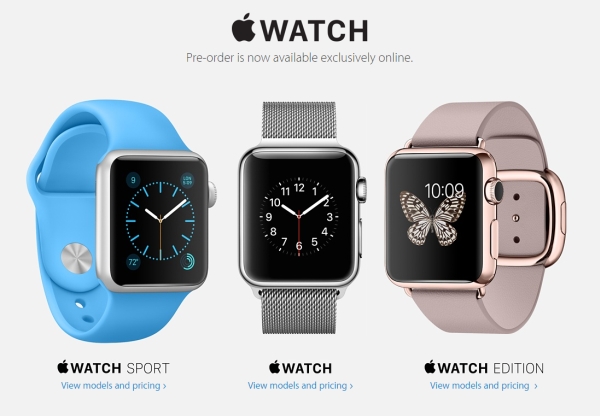 The Huawei Watch
Unveiled at this yearís MWC but launched only recently, the Huawei Watch is an Android Wear-powered smartwatch which is compatible with both Android and iOS devices. It sports a 1.4-inch 400x400 AMOLED touchscreen, and offers Bluetooth and WiFi connectivity. The timepiece comes with 512MB of RAM and 4GB of storage, and packs in a six-axis motion sensor, a heart rate monitor, as well as a barometer.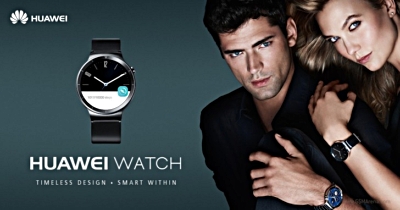 The above list may seem exhaustive as it covers over 15 years of the history of smartwatches. However, interestingly, it only represents what we can refer to as the modern history of smartwatches, as intelligent timepieces existed even in 1980ís.
Letís take a look at some of the gems of that era:
Seiko Data-2000
Launched way back in the year 1983, the Data-2000 watch from Japan-based Seiko also worked as a wrist-mounted data storage device - it could store memos and appointments, and also worked as a calculator. Users could perform these functions by setting the Data-2000 on an accompanying keyboard that transferred the data to the watch's memory through magnetic pulses.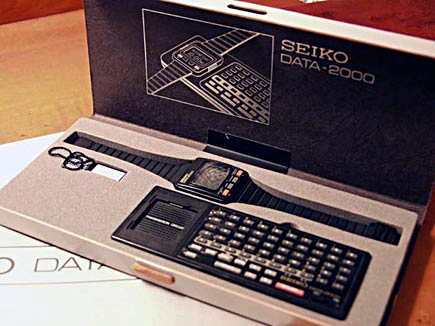 Casio GMW-15
The GMW-15 was launched way back in the year 1989. Its selling point was its ability to show sunrise/sunset timings, moon phases, direction to look for the moon, as well as whether itís a new or full moon. The watch was also water resistant up to 50M.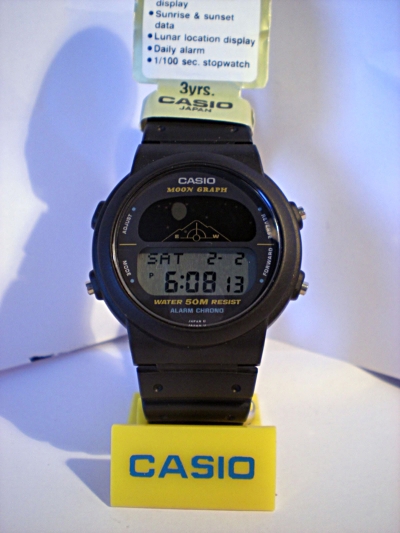 Casio VDB-1000
The VDB-1000 was a touchscreen Casio watch that launched in 1991. It came with a full graphic display and included several built-in applications like telephone data bank, memo data bank, calendar, world time with graphic world map, calculator, and Roman/Japanese sensitive keyboards.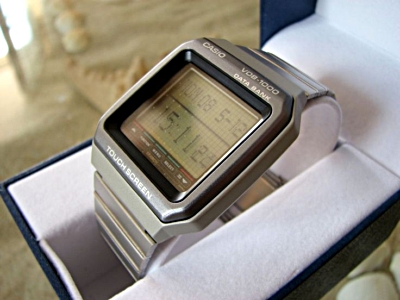 Casio JC-11
The JC-11, which also launched in the year 1991, was capable of calculating the amount of calories burnt, the number of steps taken, as well as the distance covered.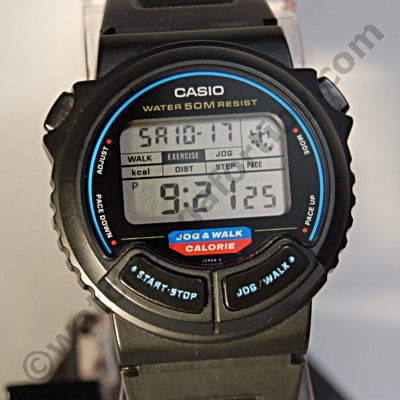 Casio BP-400
Also launched in 1991 was the BP-400, which was capable of monitoring heartrate as well as blood pressure.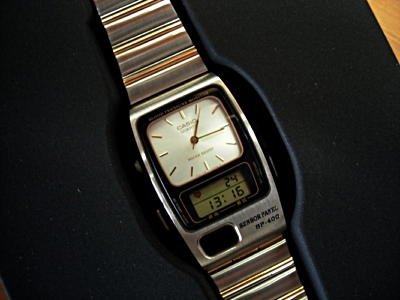 Casio CMD-10
The CMD-10 watch could also act as a remote control for TVs, VCRs, as well as stereo - all this in the year 1992.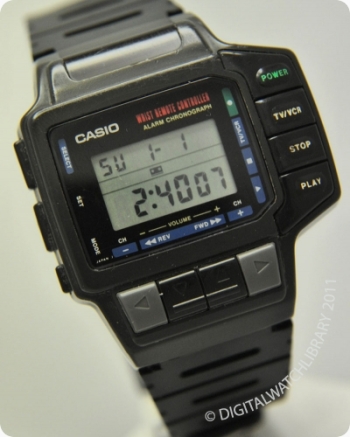 Casio CPW-100
The CPW-100 was launched in the year 1993. It was the Japanese companyís first digital compass watch. Some of the later variants of the watch were particularly popular among Muslims as they could use it to calculate their prayer time based on sunrise/sunset information.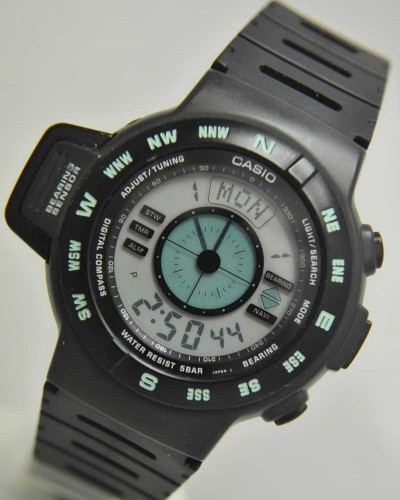 Casio VivCel VCL-100
Launched in the year 1994, the VCL-100 was from Casioís Vivcel range of watches. What differentiated it from other watches was the feature that allowed it to detect when your phone is ringing, and alert you by vibrating on your wrist.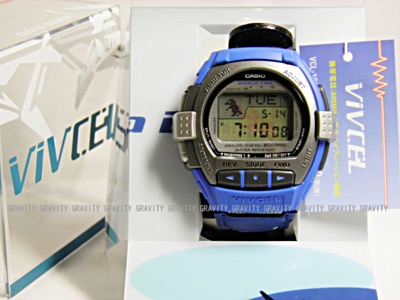 Casio TSX-1300
The TSX-1300, which was also launched in 1994, was capable of calculating the surface temperature of any object, something which it did by detecting infrared radiations coming from the object.
Casio UV-700
Also launched in 1994 was the UV-700, which featured a built-in UV sensor that measured the intensity of ultraviolet rays and thus helped users avoid sun-burns.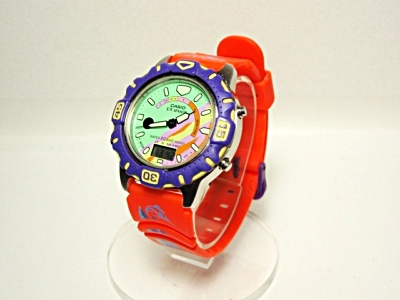 Casio ABX-55
The ABX-55, which came in 1995, was part of the companyís TwinCept series of watches that came with a raised transparent LCD which displayed things like names and phone numbers in digital format.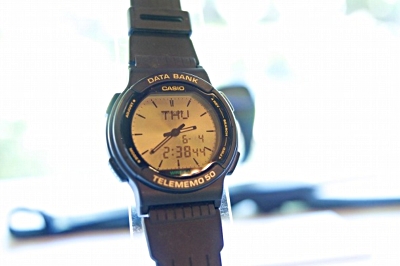 Casio JG-100
Also launched in 1995 was the JG-100, which had data storage (to store names and telephone numbers) as well as a game mode wherein you could play certain games - it was also possible to exchange data with and play games against another watch.
Casio PRT-1GP
The PRT-1GP, which was launched in 1999, had a built-in GPS functionality for location tracking, a feature which isnít even there in most modern smartwatches.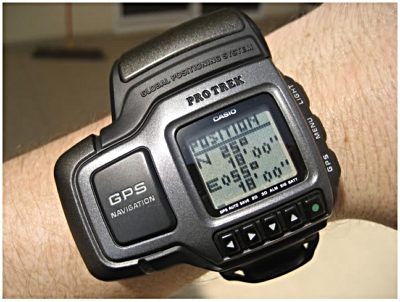 Casio DBC-V50
Also released in the year 1999 was the DBC-V50, a Casio watch with a built-in voice recording feature - it could record 5 recordings with a total of 30 secs of sound, with the ability to use them as alarm sounds.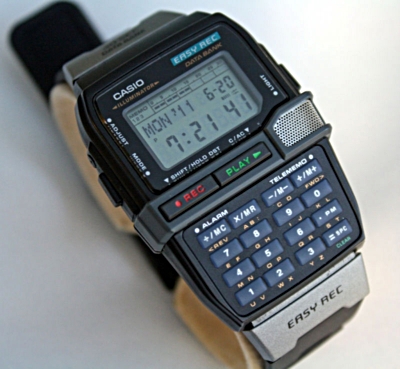 Casio HBX-100
The HBX-100 was another Casio watch that was launched in 1999. The key feature of the watch was that it supported Infrared data communication, allowing users to download/upload data from/to a PC. It also allowed data as well as business card exchange between two watches.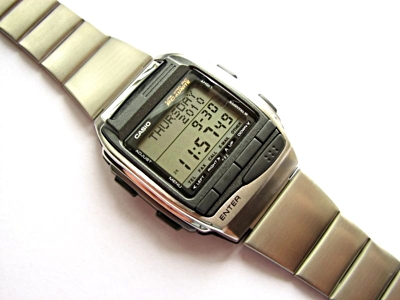 Some modern era Casio smartwatches:
Casio WMP-1
Launched in 2000, the WMP-1 was the world's first MP3 playing watch, although there was just 32MB of storage available for storing songs.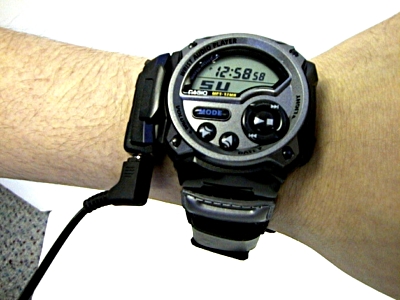 Casio WQV series
The WQV series debuted in the year 2000 with the launch of the WQV-1 (shown below), which was the first digital watch to include a camera - it had a 120 x 120 display and captured 0.03MP images. The other watches in the series - WQV-3 and WQV-10 - released in 2001, containing a color camera and a color screen, respectively.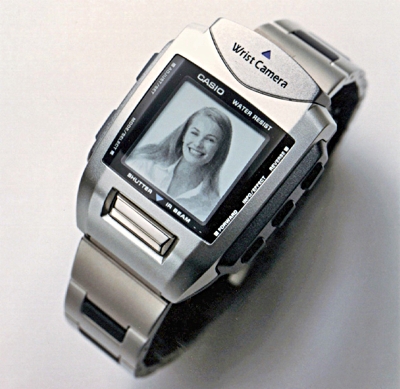 Casio GWS-900 G-Shock
Launched in 2004, the GWS-900 was a G-Shock series watch that included a payment system dubbed Speed Pass. The aim was to allow users to use it to directly pay at gas stations.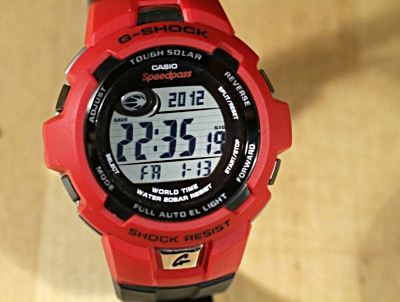 Casio MGC-10
The MGC-10, which launched in 2006, was an interesting watch, as it included built-in magic tricks that allowed you to, for example, guess the number of card the other person is thinking. The timepiece was developed under the guidance of professional magician Tomohiro Maeda.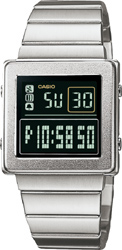 Conclusion
With more than 25 years of history, smartwatches have definitely come a long way. But theyíre yet to become must-have gadgets, despite being a great idea on paper. However, with companies like Apple, Samsung, LG and Motorola in the market, the product category is growing and developing quicker than ever, so itíll be interesting to see how its future shapes up.
?
where's garmin watch's?..
D
I know I'm late to the party, but with such great articles like this one it would be better if you could release a BETA version of the article and then wait for the users to correct/add some devices to your already exhaustive list. I see you forgot...
?
only one of the best mobile phone manufacturers on the planet, 2nd only to MyPhone. samsung and huawei best watch out.