More than a week ago, a leaked promo brochure from Japanese carrier NTT DoCoMo confirmed the existence of the Sony Xperia Z1 mini (also known as Xperia Z1 f). Today, a couple of new photos of the Z1 mini from the same brochure have surfaced.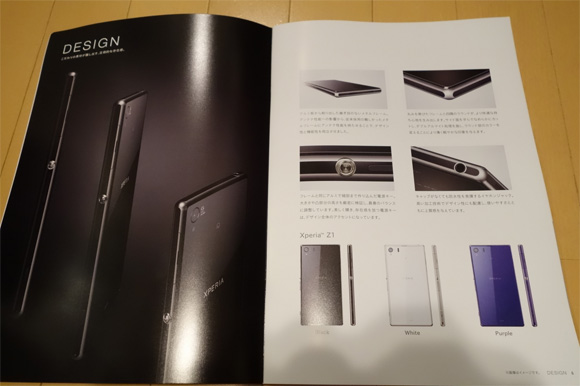 According to the brochure, the Xperia Z1 f will share a lot with its bigger brother, the Xperia Z1. It'll feature the same Snapdragon 800 chipset with 2.2 GHz quad-core CPU, 2GB of RAM and Adreno 330 GPU as well as the 32GB of internal storage. The new leak also confirms the phone will pack a microSD card slot.
The difference comes from the display. Since the Xperia Z1 f is a smaller version of the Xperia Z1, it rocks a smaller screen - 4.3" 720p vs 5" 1080p. The battery is also not as large in capacity - 2,300 mAh vs 3,000 mAh. Fitting all those parts into a smaller enclosure meant that Sony had to make the Z1 f a bit thicker, but at 9.4 mm vs 8.5 mm for the Xperia Z1, the difference isn't so striking.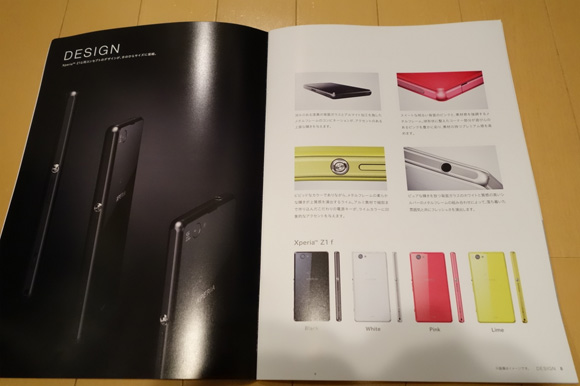 The brochure also confirms the Xperia Z1 f will be available in four colors - black ,white, red and yellow. It's yet unconfirmed whether those versions will be exclusive to NTT DoCoMo or will make it outside Japan.
The Japanese carrier is set to announce its winter smartphone lineup on October 10. Then, NTT DoCoMo is likely to unveil more information regarding the Xperia Z1 f. We'll keep you posted if any new information pops up.
k
Best mobile in this range. It would be superb if its release with dual sim support. I'll definitely go fot it.
M
Really excited to use this mobile. wishing a dual sim varient on z1mini. It will be the best dual sim ever.
v
we r eagerly waitng fr z1 mini bczz its body designing attractd me very much...xpecting a very near date of releasng hope it beatz samsung versions worstly..
ADVERTISEMENTS