Apple launched a duo of brand new iPhone 6 ads. The short clips aim to remind us how awesome the Cupertino giantís smartphone is a couple of months before its replacement is scheduled to arrive.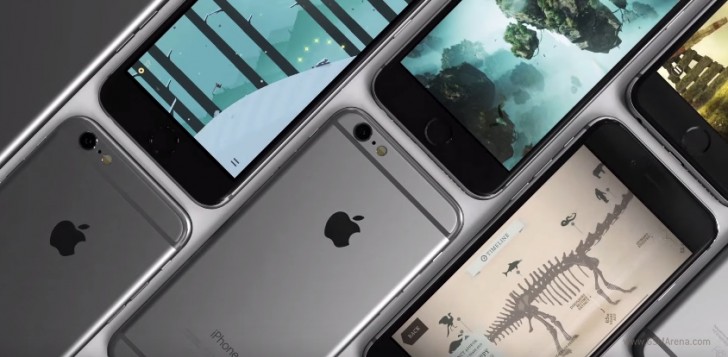 Titled "Hardware & Software," the first clip focuses on the perfect synergy between the internals of the iPhone 6 and its software. As you probably know by now, Apple develops its own processors for iOS hardware.
The second clip is called "Loved." In the video, Apple boasts that 99% of iPhone owners love their smartphone.
The successors of iPhone 6 and iPhone 6 Plus are due to arrive in September. Rumored specs of the iPhone 6s include a display with Force Touch and 12MP camera with 4K video capture. The device is expected to hit the shelves on September 18.
J
99% of customer satisfaction is just exaggerating it.Its lower than that in real life i mean come on!.Even im not satisfied with my iphone due to its limitations and freedom to customize and not all of my iphone welding friends like it either because...
?
i hate mine ... after using a nexus i regret that i moved to an iphone! gonna change it soon as the new nexus comes out
D
I beg to differ (However your reasoning applies to Tupperware Samsung phones) I've got a 2013 Moto X that is still a dual core but has a clever processor that has 2 extra cores that handle other tasks. It is on Lollipop 5.1 and runs as smooth as si...