A mysterious Huawei smartphone rocking the new Kirin 990 chipset just appeared on Geekbench and in all likelihood it's either the Mate 30 or Mate 30 Pro since the two are close to launch. However, the model number listed in the score sheet is unknown so it might be an entirely different handset.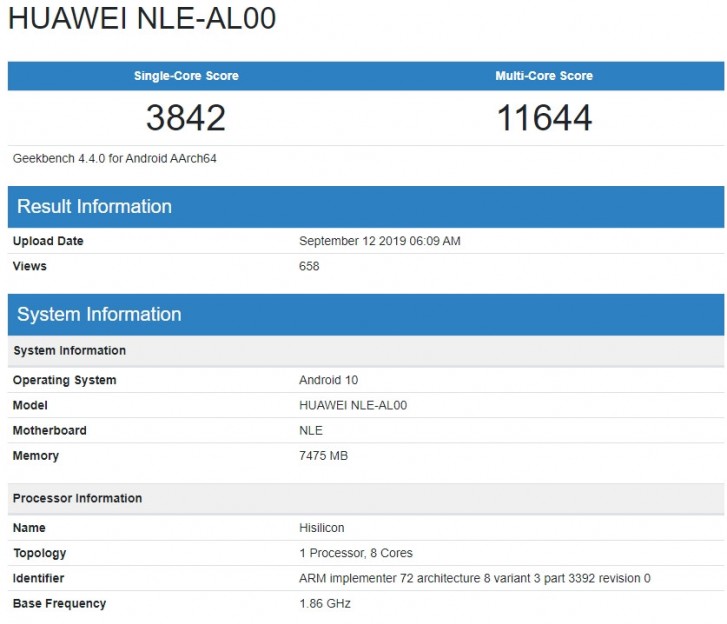 All we could gather from the listing is that the phone comes with Android 10 and 8GB of RAM out of the box. Could this be another Mate 30 version that we still haven't heard about? Or it could also be the Honor V30, which the company's president confirmed to sport the Kirin 990 with 5G support and it will be coming soon.
Either way, more information needs to pile up before we know for sure.
Lmao there you go again diverting the topic. You were wrong and because you're too ignorant to say so you're gonna keep doing this. What you think of their phones doesn't change the fact that you're completely wrong.
G
Lol.. Altough Lenovo will release the SD865 phone first at this end of the year, no one will care especially outside China. Lenovo flagship is still inferior to other 3 biggest manufacturer flagship. Many people will wait for Galaxy S11 for SD865 ben...
R
al00 is clearly vera30 honor