The latest iteration of the BlackBerry OS has been in the works for over two years before it went official earlier today. With dropping market share and countless unexciting QWERTY devices in recent years, the pressure was on for BlackBerry to provide a capable smartphone experience that will get them back in the game.
Now, direct from the BlackBerry 10 launch event, we've summarized all of the key features of the new OS, so you can see just what the formerly known as RIM company managed to cook up.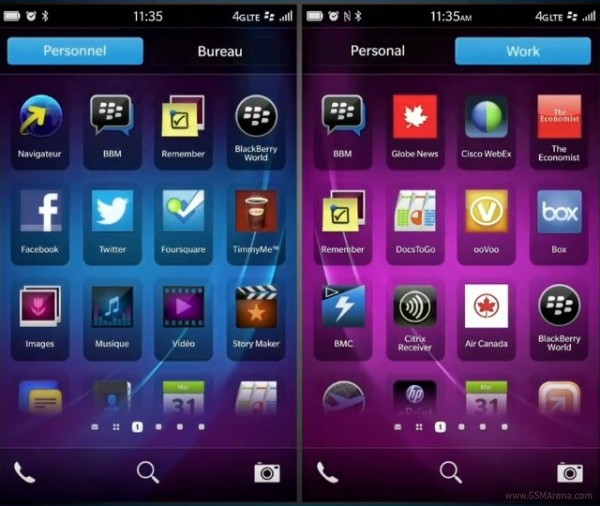 The biggest highlight is BlackBerry Flow, which the company hailed as featuring true multitasking, where your opened apps can run simultaneously and you get seamless transition between them. BlackBerry Peek allows you to drag the Hub in from the sides of the screen, so you can see what runs in the background, while the currently open app continues to run.
Contacts feature full BBM integration (for other BB10 users), and all sorts of social networking features.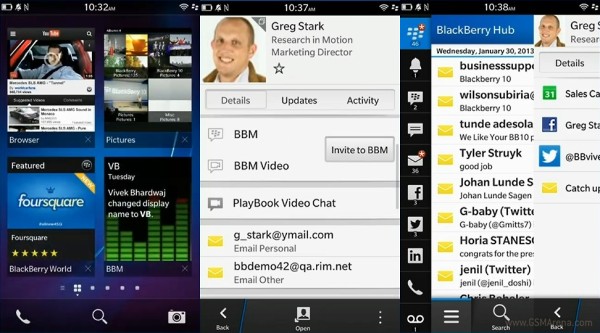 The BlackBerry Hub represents the core of BB10, and has been redesigned to feature deep social integration, including Facebook, Twitter, and LinkedIn. It acts as a central location from where you can quickly switch between your active applications, contacts, and others.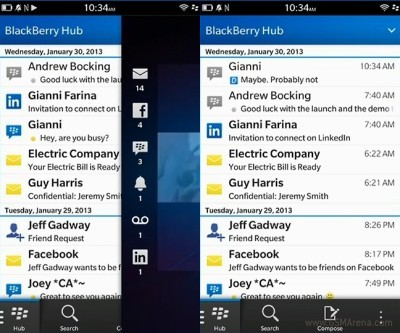 The keyboard is BlackBerry's attempt at extreme optimization of the smartphone messaging experience, and it features some very nifty tricks such as the ability to "flick" words that show up on the keypad for quicker typing. You can also swipe left anywhere to delete the most recent word entered, while missed spaces are entered automatically. There's also seamless Multi-language support.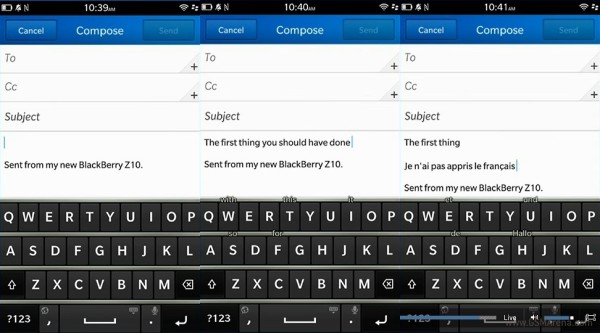 By swiping upwards on a homescreen, BlackBerry Balance allows users to quickly move between different user environments, such as one for work and one for leisure.
There are apps designed specifically for each environment, such as an app store specifically for business applications, and one for home. Opened business applications are denoted by a small briefcase icon in BlackBerry Hub.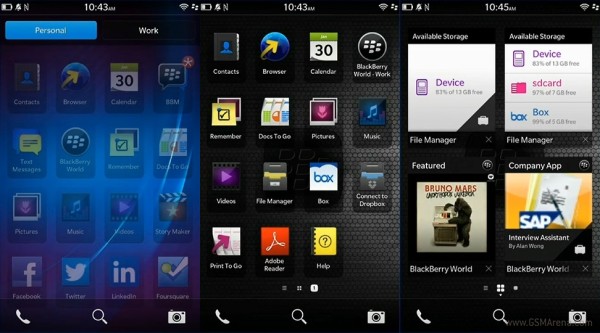 BlackBerry Messenger has been upgraded to offer video calls and BBM Screenshare. The latter allows you to share either the phone's screen or what's shot by the primary camera, during the video call.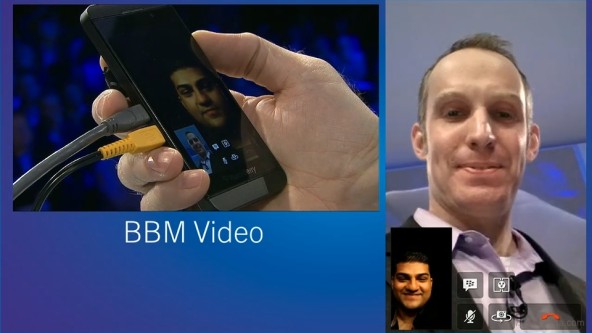 The BlackBerry camera features Timeshift, which allows you to take several photos and combine the best elements from each of them, similar to Nokia's Smart Shoot lens with Scalado technology.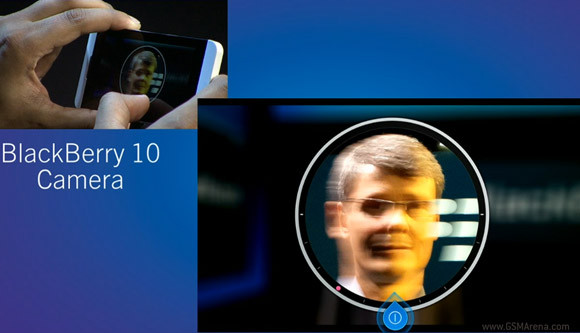 There's also an integrated picture editor that lets you apply photo effects, and a Story Maker which lets you make a collage by combining multiple photos, video clips and music tracks. You just insert the multimedia content and the app will automatically compose a video clip complete with soundtrack.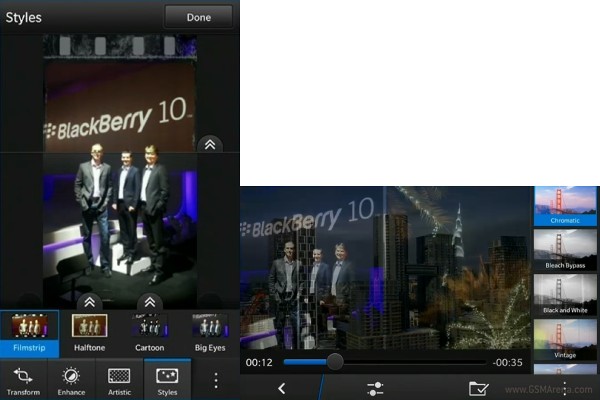 Unfortunately, BlackBerry did not get into specifics regarding the browsing experience provided by BlackBerry 10 (although Alicia Keys was pretty psyched about it). What we do know is the BlackBerry 10 browser scored some truly impressive marks at the html5test.com, while still in beta.
For more on BlackBerry 10, you can check out our overview of the new BlackBerry flagships, the Z10 and Q10.
b
blackerry z10 is better than the q10 but u might as well get the z30
A
I'm a BB Z10 user! Being a college student too, I just love it. A very good phone by BlackBerry for sure. Faster performance, Better Quality Camera, Sound System, Awesome Headphones, & all that with Looks to die for! In love with my Z10! I absolu...
N
Will RIM get the access for its users for App world for all the countries? In Oman still it is still not supported by any ISP . If they assure the access to any part of the world; then RIM will be the No.1 in smart phone.
ADVERTISEMENTS