Ever since the iPhone 5 announcement, it's been a mystery what exactly makes the new A6 processor tick. We've already seen its impressive performance benchmarked, but now we get to take a closer look at the architecture itself.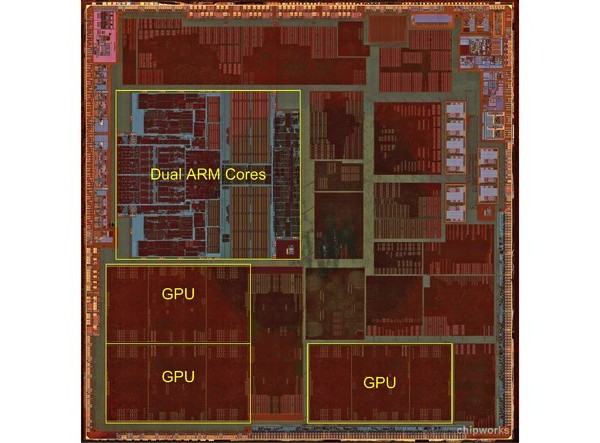 A new microscopic examination of the chip not only shows the custom dual ARM cores side-by-side, but also lets us see the unique triple-GPU layout.
What does this mean? Simply put, Apple have invested in customizing their own chipset, which results in an optimized architecture capable of producing better results without having to rely on higher clock speeds.
This extra customization process in the face of off-the-shelf solutions like the Cortex-A15 shows some great innovation from the Cupertino-based tech giant.
?
Over all S3 is one of if not the best, but Nokia non the less is very good and always will be. They are not dead even if they are not doing exceptionally well right now. You have them to thank for many things and they are doing pretty good with WP an...
?
Your lists are jumbled all over the wrong places.
ADVERTISEMENTS