The Lenovo Z2 Pro is apparently going to have a mini version. The phone is allegedly named the Vibe Z2 Pro Mini and has been caught on camera sitting next to its bigger brother.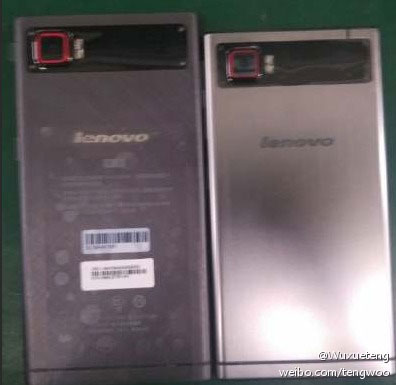 The Vibe Z2 Pro Mini sports the same logo, camera and flash placement as its bigger brother. Judging from the photo, the phone isn't that mini, considering the Vibe Z2 Pro's display is 6" big. It's also speculated that the phone could drop the Pro moniker altogether and leave it for the flagship to carry.
There are no specifications on which to report any further, but we suspect the phone is going to rock mid-range specs at the very least. The Vibe Z2 Pro features a QHD display, Qualcomm Snapdragon 801 chipset with a 2.5 GHz quad-core CPU, 3GB of RAM, and 32GB of built-in storage.
Lenovo fans should look out for the company's annual product launch event that's happening tomorrow.
e
They tried to use the Chinese alphabet instead, but they discovered that no one understood it apart from Chinese people. So their next try was Greek alphabet but they found out that no one speaks Greek either apart from Greeks... now they are thinki...
g
Why dont they use other alphabet? Z series if from Sony Xperia.
r
sad...I think that was the best design ever....but