MIUI Launcher will bring back the app drawer, newly released Alpha reveals
An Alpha version of the MIUI Launcher has been released and you can now download and try it out on your Xiaomi device to get familiar with the new features. The most notable change is the app drawer and the option to change the Home screen layout along with icon size.
The new release gives you the option to choose between the standard app drawer and the familiar to MIUI users' single tier layout. Of course, the app drawer isn't enabled by default so you will have to flick a switch in the settings menu.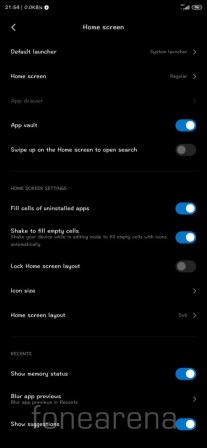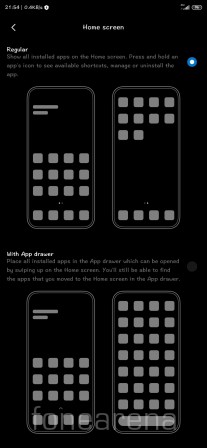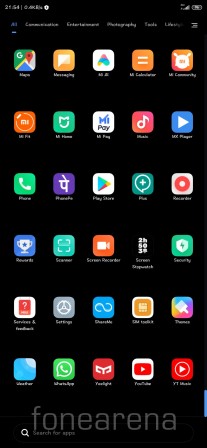 Screenshots from the new app drawer and home screen layout options
It looks as if the change has been inspired by the Poco launcher, which has the app drawer enabled by default and since users adopted the change so fast, Xiaomi decided to give the option to its Chinese and global users of MIUI. Additionally, you can change the icon size and customize the Home screen layout.
You can download the new build from the source link below. It's an alpha version though, so it's no good for your daily driver phone.
?
FINALLY!! YES!! after all these years finally the App drawer as an option is in!
A
Thats good news, there was cool feature back in mi3 days, when you enter app name in search, it won`t just launch it but show you with shadow effects where it is, my issue now is i have 6 screens fully loaded with apps and I just cant find an old app...
i
They had layout and icon size change until MIUI 6. Now they bring it back. They removed the themes, now they bring them back. The app drawer is brought not because it is functional, but because when someone is buying Xiaomi phone starts to compla...