Motorola announced the G6 Plus last month, but it looks like there may be an even higher-end iteration of the phone coming soon. That's because today a couple of live hands-on images surfaced, depicting a G6 Plus powered by the Qualcomm Snapdragon 660 SoC. You can see those shots below.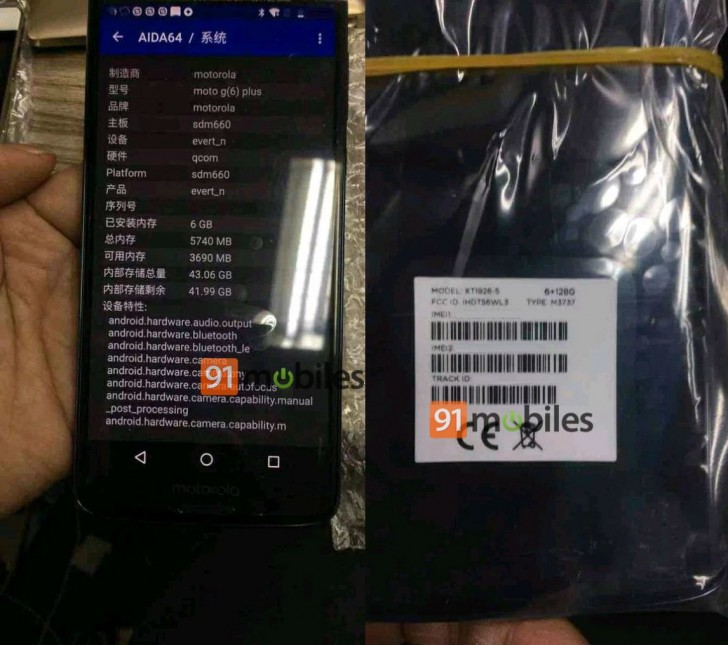 The weird thing is that the G6 Plus we know (and have reviewed) has the Snapdragon 630 at the helm. So what gives? We assume there's a possibility that Motorola will soon unveil a G6 variant with the SD660 and 6GB of RAM, like the one seen in the pictures.
Otherwise, it should be identical to the already launched Moto G6 Plus. There's no word on pricing for the new iteration yet, or exactly when to expect it. That said, keep in mind that Motorola has an event coming up in Brazil on June 6, so that might be when it will officially unveil the new model, alongside the Moto Z3 Play.
T
Sd710 is not yet manufactured and won't be coming until next year or this year's end.
?
Agree, SD710 should be on G6s+ & z3 play. SD845 on z3 SD855 on z3 force
S
To my Knowledge and experience Moto G has one of the worst service in Chennai. I regret buying Motog