A new source claims Qualcomm will ship UD fingerprint reader to the Galaxy S10
One of the highlights from yesterday was the report that Samsung would use Qualcomm's third-generation ultra-sonic fingerprint reader on its Galaxy S10 flagships and ditch the iris scanner. A second confirmation now arises coming from the famous leakster Ice Universe. It's also speculated that the new fingerprint reader and screen tech are going to be Samsung exclusives for at least half a year in 2019.
Compared to optical fingerprint sensors, the S10 ultrasonic fingerprint sensor is faster and has a larger recognition area, and 30% of the screens may be recognized.

— Ice universe (@UniverseIce) November 2, 2018
According to the new leak, the fingerprint reader designated for the Galaxy S10-series is going to be measurably faster than the currently existing optic ones but more importantly, it's will cover a larger area of the screen.
The problem with today's UD scanners is that they are small and you need to place your fingerprint on a very specific area on the panel, which isn't really an issue with regular hardware modules. Qualcomm's solution, on the other hand, will cover around 30% of the surface, so no more guessing where the reader is.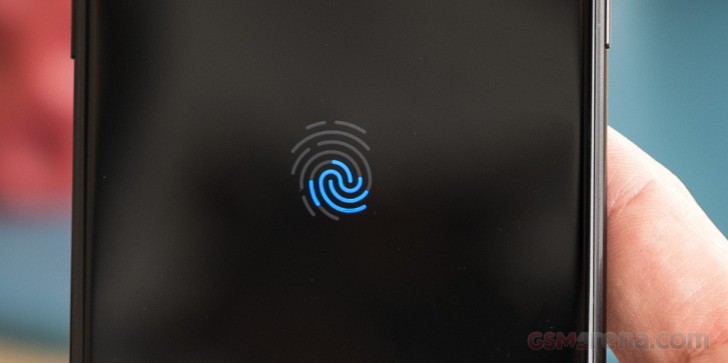 This is not the first time we hear about the so-called ultra-sonic fingerprint scanner technology. Just last month, an inside source claimed that Samsung is betting big on this one instead of the optic solution due to the better accuracy. The ultra-sonic scanner captures a 3D image of your fingerprint with all the sweat pores and ridges without being interfered by other sources of light.
If true, the Galaxy S10 could finally change the way we think about UD fingerprint readers and perhaps will prove that the technology is mature enough for consumers to use.
S
My only concern is.. Will it have something i can connect my wired $19.99 earbuds into.
D
One simple example: During winter most people cover up in cold countries, a lot. The iris scanner is definitely not unreliable. It's safer than your face scanner and it's faster. So...
?
How is your face not available when you want to use the phone? Iris scanners were unreliable so they had to be removed. (until new, better ones come along) FaceID is more convenient, easier to use, and more secure than fingerprint readers.