A Nokia 150 feature phone remake is coming soon (allegedly), will be joined by a Nokia 125 
The Nokia 150 was the very first phone that HMD announced after rescuing the brand from Microsoft. Now there's a new version on its way along with a Nokia 125.
News of these new feature phones comes from leakster Roland Quandt, who doesn't say anything about the specifications of the devices. These will mostly likely not be a part of the KaiOS lineup, HMD really only uses that for remakes of classic Nokias.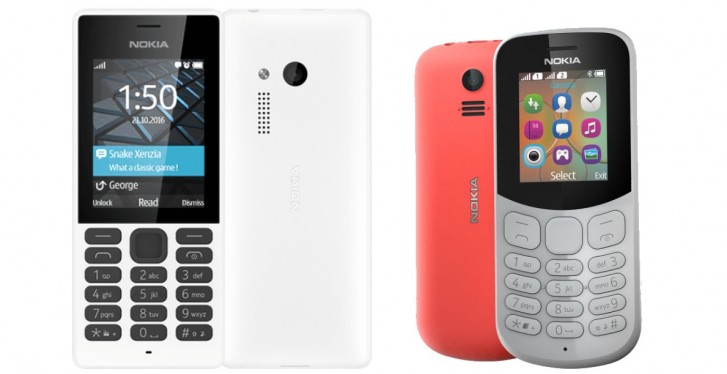 Original Nokia 150 (left) and Nokia 130 (right)
And the Nokia 150 is hardly a classic, it's three years old, and considering that it launched at only $26/€25, we really can't expect much out of it or its remake. And the Nokia 130 was €19, so the 125 will likely be in the same ballpark in terms of specs and price.
This means 240 x 320px screen for the Nokia 150, 120 x 160px for the 125, long battery life from both, as well as basic VGA cameras, MP3 and FM radio and (quite likely) a Snake game.
G
What is that "You have to".. In defending huawei you almost forgot that all have their own choices. Technology should serve the mankind and not the reverse. Now your huawei defence is like they brought some rules and you should follow their lead...
G
Kai OS is not yet fully reliable. They must fine tune it. Unless until it happens S30+ can be used as its very matured and reliable.
ADVERTISEMENTS