It has been a good three months since the first time we discussed a U.S. bound Samsung Galaxy Note. Finally, the first press photo of the AT&T branded phoneblet has broken its cover, along with some specs.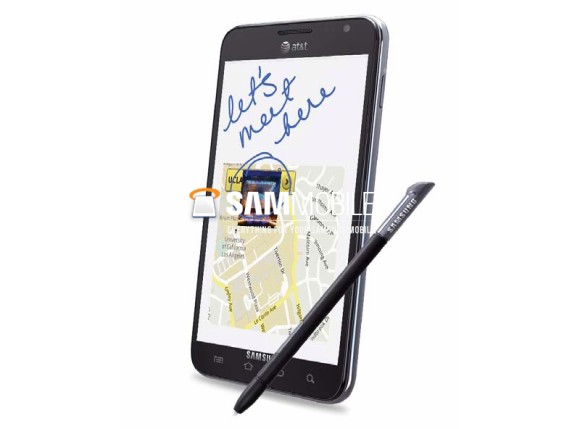 As you can see in the picture above, the U.S. version of the Samsung Galaxy Note will sport the same four-button configuration as its local siblings. LTE and NFC connectivity are rumored to be on board as well.
There is no information yet on the CPU and chipset of the handset. We won't be surprised if Samsung passes on the beastly Exynos chipset, found in the Galaxy Note which we already know, and opts for a Qualcomm Snapdragon S3 one instead. After all, the aforementioned is currently featured in the entire LTE lineup for AT&T.
The AT&T Samsung Galaxy Note is expected to launch in the first half of 2012. An announcement at CES next week is likely, so stay tuned.
f
Those two logos look stupid together and ruin the sleek simple design of this phone. AT&T should be taken off or at least go on the battery cover.
M
Phablet me likey.....:)
D
Hey GSM? Can't we call it a PHABLET? Sounds much better rolling off the tongue than phoneblet.
ADVERTISEMENTS