Snapdragon 8 Gen1 phone may have just scored 1 million points in AnTuTu
The next-generation Android flagships will post scores of over 1 million points in AnTuTu – a result coming from the soon to be unveiled Snapdragon 8 Gen1 chipset seems to have achieved just such a score.
The result was spotted by Weibo blogger Technology at 8 o'clock and has not been verified by the AnTuTu team yet. For comparison, current Snapdragon 888(+) devices score in the mid-800,000 at best, some even fall below 800,000. So this is shaping up to be a solid generational improvement.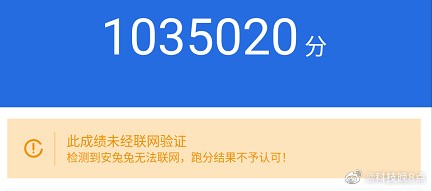 There are as many as four Snapdragon 8 Gen1 powered devices that may be announced before the end of the year – the Xiaomi 12 and Moto Edge 30 Ultra seem to be shoo-ins, but there's a chance that we'll see the OnePlus 10 Pro (though some rumors claim it will be unveiled in January) and a phone from iQOO. The chipset's official unveiling will be on November 30 and we expect to see Qualcomm's first customers make at least a brief appearance.
It's not clear which device ran the test. The Product Manager at Lenovo said that it was not the Motorola flagship, but either that's true or the PM is just trying to stem a leak. This could even be a reference device by Qualcomm for all we know.
Of course, the Snapdragon isn't the only Android chipset that has crossed the 1 million points barrier – the Dimensity 9000, the first 4 nm chipset to go official, already did that in an unofficial capacity. The Snapdragon seems to have a very slight edge points-wise, but with unofficial results on pre-release hardware, it's hard to draw any conclusions.
A
Even on IPad the TDP is limited and can't go beyond 15W. The chip will still be handicapped compared to a proper AMD or Intel chip inside laptop. And what apps are you going to run on IPad?? IPad OS is cringe and useless compared to a proper...
Lmfao it gotta be at least 100 degrees if u want to boil the water
?
Dude, are you and i0s.never.again the same entity?
ADVERTISEMENT