It looks like Sprint Wireless will be the QWERTY slider kingdom capital this Fall, folks. A yet to be announced Motorola device, sporting the aforementioned hardware has leaked out in a blurry image, thus joining the company of the LG handset which got spotted for the same carrier not so long ago.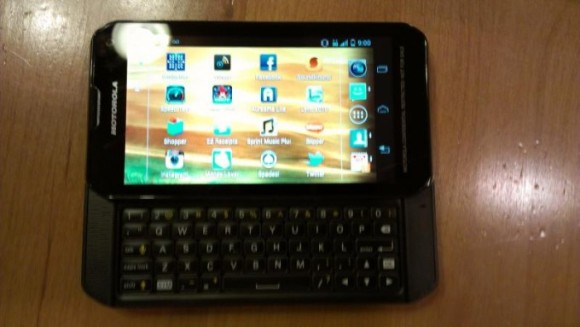 Details on the phone's specifications are practically non-existent. It is clear that the device runs Android 4.0 Ice Cream Sandwich, but don't let the on-screen Android buttons deceive you - there is a serious likelihood that they will not make it to the retail version. The same goes for the smartphone's design (at least we hope so) - after all, the device in the shot above is reportedly used by a Sprint beta tester.
There's no info on the smartphone's release date. AS always, we'll tell you as soon as we find out more about it.
a
this set is very smart and beeter for the future
s
lovely.......!what a amazing cell it is.....!wow i love it....!
?
i hope motorola make every year one or two qwerty slider smartphone . one hight esmartphone and one midle esmartphone in this class . i love these phones
ADVERTISEMENTS