For the better part of a year, the white iPhone 4 drama has been endlessly taking unnecessary space in our tech journalist lives, but now all this is finally coming to an end. Vodafone UK is said to start selling the device as soon as next week.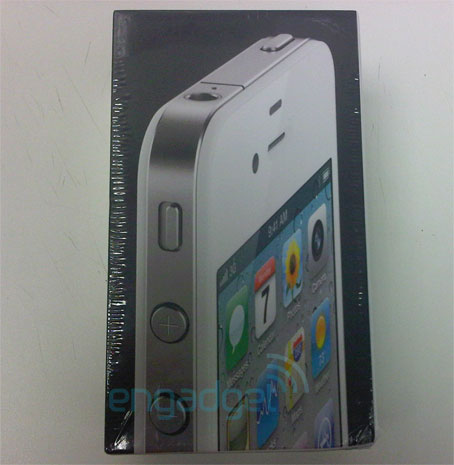 Reports are coming that Vodafone UK has received the notorious white iPhones and a sales associate has sold one to a customer, confusing it with a black iPhone. After that though, sales have stopped, as the carrier has sent out a company-wide email saying to halt sales until next week.
Now all that's left to do is wait for an official Vodafone UK press release stating price and a release date.
A
I know somebody who works for vodafone and they have told me that there stock systems for their store show 8 white 16gb iphone 4's in transit for delivery. Fact!
f
I think it's about time, they needed to do this. It will be a big hit, it's the iphone 4 but just, looks better!
s
gsmarena must be running out of headline news if a white phone is taking two slots up lol its a white phone instead of black big deal....
ADVERTISEMENTS