Accessories for AirTags start appearing online, Apple hasn't announced the tracking fobs
The Apple AirTags have been just around the corner for almost a year now and yet the Bluetooth tracking fobs have not been officially announced. The latest leak suggests that they this close to launch (we know you've heard that before).
Spigen has a keychain dubbed the Valentinus posted on Amazon Netherlands right now. It allows you to attach an AirTag to your keys or anything else (the Tag itself seems to lack a lanyard eyelet or other attachment points). The Valentinus is made out of faux leather and has a button so you can easily pop the Tag in and out.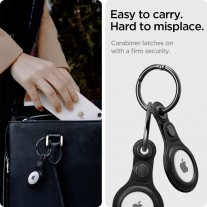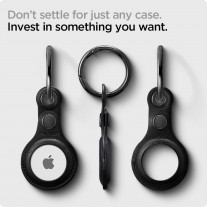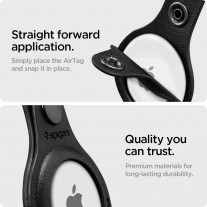 Spigen keyring for the Apple AirTag
Next up is this keychain from Nomad. The squircle shape suggests that this is a different device (perhaps the larger Tag), which seems to be sewn into the leather. Or the shape could be just a design choice as the next Nomad product goes back to round fobs.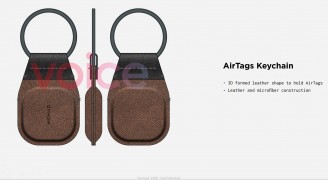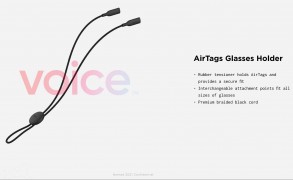 AirTag keyring from Nomad * Strap for eyeglasses
The glasses holder has a black braided cord that hold an AirTag. You can adjust the length of the cord for a better fit.
On Amazon Italy and Spain you can find the Cyrill keyrings, available in black and beige vegan leather. These are similar to the Spigen designs with a button that secures the AirTag in place.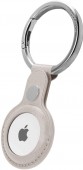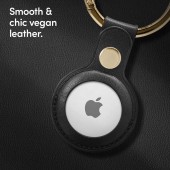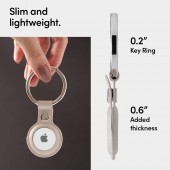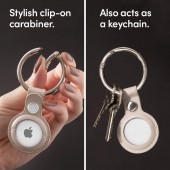 Cyill keyring for AirTag, in black and beige vegan leather
There's little indication as to when Apple will launch the AirTags and how much one will cost. New iPads are expected in March, which will be one possible venue for the Tags' debut, but there have been many such opportunities in the past and we're still waiting.
Sometimes not, but I agree with you. This trend is very ridiculous and they need to offer better PU alternative (And there is some, for example Vegea and so on)
?
Nowdays everything is vegan leather because it sounds trendy and catchy to some "trendy" people... It's still the same PU Leather (because that's what "vegan" leather is) from ages ago...
D
so a basic tile (Tile Mate) costs $25, so then i am assuming this would cost somewhere between $40-$60
ADVERTISEMENTS