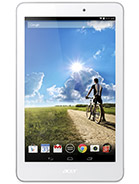 D
rdc85, 04 Sep 2014Kinda disappoint that it don't have gyro sensor.. (helps in certain game titles).. But if i... moreI can verify that it does indeed have a gyro sensor made by Invensense.
D
Several people want to know about the battery life. I have had this tablet since June (yes, long before the official release) and so far I have noticed that it's battery seems to give me much less time than what I get out of my Nexus 7 (the only device I have to compare with). The tablet is larger but I doubt the size of the screen is the root cause. It could be software or it could be a difference in running an Intel vs. ARM processor (maybe both?). Real world experience feels like I get roughly 1/2 to 3/4 the battery life of my Nexus 7. It will last me several days with my usual usage but my Nexus will give me more like a full week of similar usage.

Really I wouldn't say it's battery life is terrible considering that I'm used to charging several of my devices every day but I'm sure it could be better. Perhaps a future software update will help.
r
Kinda disappoint that it don't have gyro sensor.. (helps in certain game titles)..

But if it priced right then I may consider it...
w
The limitation to 32 GB MicroSD cards is the reason I will not buy this tablet. I already have 64 GB and 128 GB cards.
J
It would be perfect if the screen is still 4:3 aspect ratio as 830 and 810 series.
K
Looks great, great specs & you know what - I love these a bit bigger bezels! I don't get the no-bezels-trend with tablets, come on, not everyone has hands big enough to hold it from the back(its a tablet not a phone). Its actually very comfortable to be able to grab the tablet between 2 fingers on the side without warring that you'll touch the screen; that's how I always hold my old galaxy tab. Plus great screen and processor, 2 GB of RAM and probably nice price... good work Acer, I just found my new tablet :)
Total of 129 user reviews and opinions for Acer Iconia Tab 8 A1-840FHD.