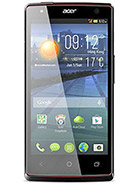 ?
broke down 2x in 14months. Stops responding and stays frozen until battery runs out. When you try to recharge it the blue light comes on but not the red. First time it was fixed under warranty. 2 months later the same issue again, so the damn thing is garbage.
j
Amazing phone would recommend to all.
##DO NOT UPDATE TO KIT KAT##
phone is perfect on jellybean update was rushed/not tested properly and brings all kinds of faults. You can't back track without a factory reset which means losing data on some apps etc and the pain of backing up photos etc. I hate the update and as much as I don't want to reset my phone if they don't bring out a fix soon I will have to.
D
Really nothing I ca nadd to the previous comment. Love the phone.
1 recommendation: get a proper battery management app. I am using DU Battery Saver. With contact internet connection, WhatsApp, a bit of FB, Phone calls, SMS, etc. I am usually left with 25-30% charge at the end of the day. Do a healty charge once a month and your battery will thank you for it
j
Excellent phone, reasonable price for specs. Limited availability of cases is frustrating. Haven't used sd card yet as 16gb is more than enough for now. Memory isn't partitioned so absolutely no thoughts of space when installing apps. Camera stock app that comes with phone isn't great, looking around for good replacement. Camera itself is good though white can glare a bit so helps to manually change white balance when taking pics in bright lights etc. Had a few keyboard glitches, when filling in forms no letters appear which means have to close all browser Windows and start again. Ram is great and can cope with everything I've thrown at it. Front camera little fuzzy in low light but flash is great help. Charge at night and top up required mid day if using internet a lot, playing games, camera etc. Otherwise copes well on one charge if light internet use and a few calls texts etc. Would really recommend to those who want a high end spec phone on a budget.
Total of 5 user reviews and opinions for Acer Liquid E3 Duo Plus.