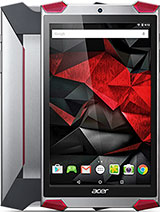 x
arcy, 17 Nov 2015when will they release the predator 6? i think never, they know they dont have the best screen and battery and so for that is trowing the predator 6 as far as they can because is worthless.

I am intressed in that too but for the long it takes to release the phone and launch it to the markets i think i will buy other phone! this phone dont worth the wait.
Total of 44 user reviews and opinions for Acer Predator 8.