Acer's dabbling with Android have culminated in the Acer Stream. It's got all the needed ingredients to fight it out with the best available Androids - in fact it's resemblance to the Nexus One is uncanny, but the Acer Stream comes out on top in some parts of the spec sheet.
Let's see what we have here - a 3.7-inch AMOLED touchscreen with 480x800 pixels resolution, the 1GHz Snapdragon and 512MB RAM put it on par with the Nexus One so far. But the Acer Stream also carries 2GB of built-in memory (8GB card included) in it's 11.2mm thin package.
The list goes on - H.264, XviD and WMV HD codecs are supported and there's an HDMI port and DLNA plus UPnP, to get the images and videos from the Acer Stream to your TV. Speaking of images and videos, the Stream is equipped with a 5MP camera that can capture 720p video and the GPS receiver enables geo-tagging.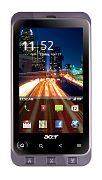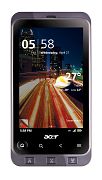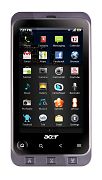 The Acer Stream official photos
Connectivity is rounded off by Bluetooth, Wi-Fi 802.11n and 7.2Mbps HSDPA. And if the media capabilities of the Acer Stream didn't seem like enough, it also includes Dolby Mobile technology.
The Acer Stream runs Android 2.1 Eclair with custom Acer interface on top. They've built social networking and free music streaming services into it along with other things.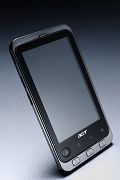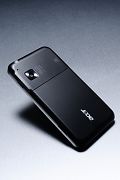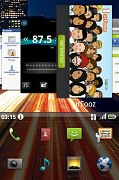 A few more photos of the Acer Stream and a screenshot of the new UI
The Stream is built out of sturdy, resistant materials but that comes at a price - 140 grams of weight. It seems hefty, but the Nexus One weighs in at 130 grams, so it was to be expected.
Here's a video demo of the Stream unboxed and played with:
Since the Acer Stream just became official, we don't know details like target availability date or expected price.
Source: Acer, Batista70Phone (Site in Italian)
?
i like these stes because Big screen nd lot of future insu=ide it
?
The media keys are actually a great idea. You try enjoying music on an android fone, or any touch fone for that matter. Thats their achilies heel. Its actually very convenient to be able to skip tracks while ur fone is in ur pocket without having to ...
?
No flash, dull chunky design - no need to bother with it.
ADVERTISEMENTS