Acer's Liquid M330 Windows 10 smartphone currently going for under $80 in US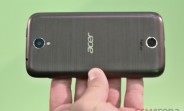 If you are in the US or Canada, and are in the market for an entry-level Windows 10 smartphone, here's a deal for you: the Acer Liquid M330 is currently going for under $80 in the country - $79.99 to be precise.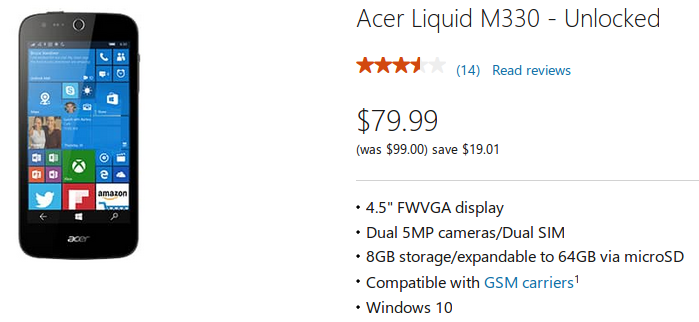 That's a price cut of around $19 given that the handset was launched carrying a $99 price tag earlier this year. Microsoft has the device listed on its website for that price, although it's currently out of stock now.
The offer ends January 3, 2017. For more information, head to the Source link below.
I do have to agree with you there. At the moment I only use Android and iOS for mobile devices but Windows 10 on the PC I built. And compared to Windows, Android's security features are piss-poor.
Android users still trying to be ignorant, when deep down inside, they wish their phones would have so many smart and useful features. (and performance; and security; and advanced user interface; etc.)
Not a big fan of the design of this phone. The lumia 650 looks so much better and is in the same price range these days.