Adobe has released an update for its Photoshop Lightroom app for Android today. This isn't a minor bug fixing version, however. In fact, the company claims that the app's UI has been "designed from the ground up" to be "fully Android-native". That definitely sounds good enough, but while you will notice a change in looks, it's not as dramatic as those words imply.
The neat thing is that Lightroom has become smoother and faster in operation on this occasion. Furthermore, the controls and buttons are now labeled. Not relying on icons only means you're likely to find what you want much faster, because you don't have to try every single option to see if that's the one.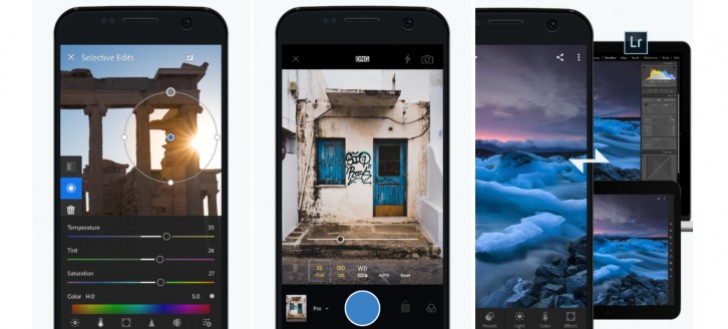 With the new update, you also get support for the latest cameras and lenses found in the ACR 9.12 release, as well as "general stability improvements", which are always welcome.
s
and frankly, icons are ~the worst~ google is the leader in using generic looking icons for specific tasks and expecting us to auto-recognize it, get used to it and learn it. idiots.
s
it means they used C to develop it instead of Java