Adobe Post is a new iOS app that lets you easily create social graphics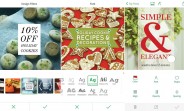 Today Adobe has launched a new iOS app. It's called Post and it's already available to download for free from the iTunes App Store.
Adobe Post is a way to quickly and easily create shareable graphics. You start with an image (which can be a photo you've captured, a picture from your Lightroom library or Creative Cloud collection, or one of half a million stock photos that are available inside the app), and then choose a design. You add text, and play with the various design filters if you want to. And when you're done, sharing your creation to a social network of your choice (or via email) is just one tap away.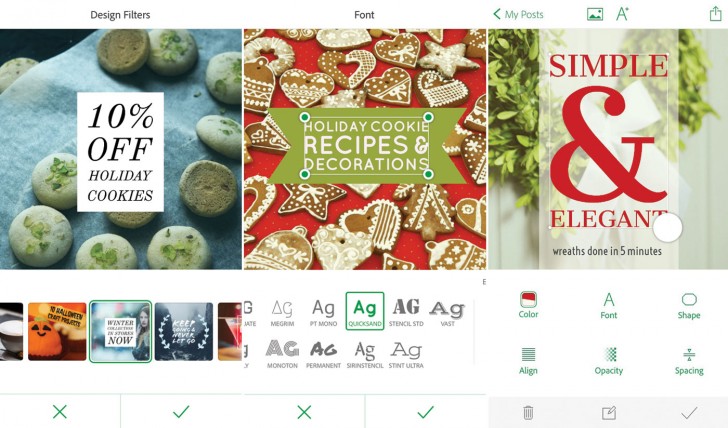 You will need to login first, however, either through Facebook or with an Adobe ID. All graphics you make are saved in the cloud (where you get 2GB of space for free, after which you can purchase 20GB for $1.99 per month), so you can go back to any one of them whenever you want. By default, your graphics will contain an Adobe Post watermark, but you can remove this by simply tapping on it. You can unlock additional fonts and shapes if you agree to tweet a link to the app.
D
Lol Adobe and Apple are synonymous. Apple is the go to brand for high end designers and professionals. Hence Adobe's arsenal for iOS makes design a breeze so to speak, esp if you're using the iPad Pro. Could always get better though and it will over ...
D
Good bye designers. Thanks adobe for letting people think further that the science of design is easy.