Today Adobe released an update for its Flash Player 10.2 for Android. Besides the regular bug fixes and security enhancements, it brings some optimizations for Android 3.1. Say what? It's the first time we hear of Android 3.1 and it's obviously under way.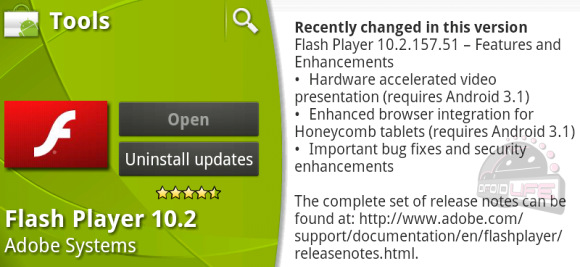 Adobe has surely made Google angry with this because shortly after that the description changed to "an upcoming release of Android 3". It's too late though, because the news is in the air already.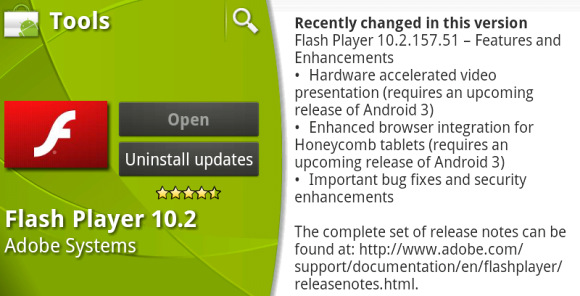 There was no doubt an update for the tablet-oriented Android Honeycomb is on the way, but this is the first confirmation we got. The Google I/O conference starts on 10 May and it's a fair guess that the next Android announcement will happen there.
As far as the Flash update itself, it will bring hardware video acceleration and enhanced browser integration to Android 3.1. That way the tablet users will finally be able to play 720p Flash videos within the browser.
We already caught a few phones able to do so - the Samsung Galaxy S II, the Motorola Atrix 4G and the HTC Desire S (with a single-core processor).
Now we sit back and wait for 10 May to see what Google will come up with.
D
will there b an update for xperia x8 after the android 2.1?
d
no adode for andriod atall? sorry apple over a phone on contract that u still have to pay upfront for a phone? o and dont offer any sort of flash player atall.... andriod ftw
ADVERTISEMENTS