Adobe Photoshop Express received a cool new update that adds some useful features including automatic perspective correction, vignette effect and the option to share multiple images directly from the gallery.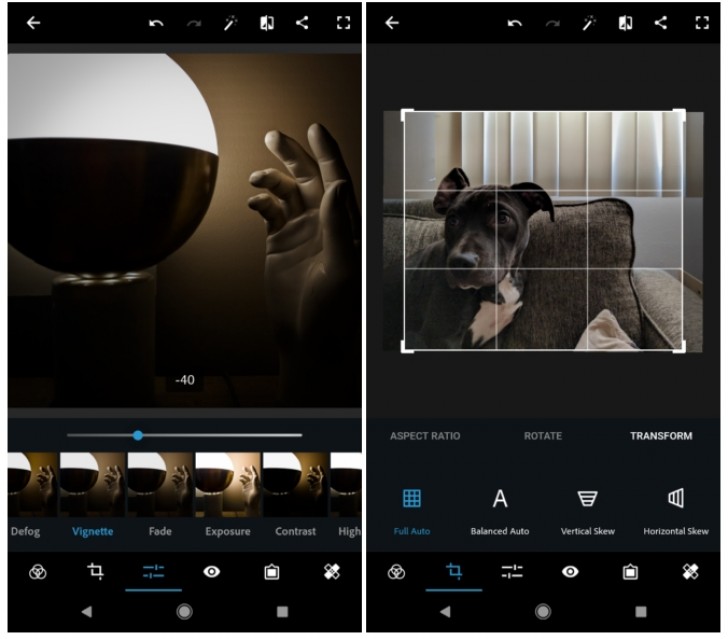 To be honest, the vignette effect isn't an entirely new feature - it adjusts the brightness around the edges of the photo and most of the photo editing apps out there support it. Nevertheless, it's good to see it coming to the Photoshop Express as well.
The automatic perspective adjustment, on the other hand, is pretty cool in situations where the photo is a bit tilted and needs some straightening. And, of course, the update notes that some bugs were also fixed.
?
The problem with Snapseed is that it can't save images in the original resolution. For example if I open a 8 MP image, Snapseed will save it in 4 MP. And I used default settings therefore it should not change the resolution and size, yet it still doe...
L
Photoshop Express, Mix, Fix should be a single app. It's a shame that these apps with so little of features are all called Photoshop.