VR headsets were hot items at the MWC, there we saw the HTC Vive and Samsung Gear VR. The Vive is just a head-mounted display - a tower PC does all the work (and there are cables tying you down). The Gear VR is tether-free, but requires the use of your smartphone (select few flagship Galaxy phones).
Aiwear (a company that mostly builds imitation smartwatches) has found a middle ground - its VR headset doesn't have cables that get in the way and doesn't need a phone either.
It brings its own display - 5.5" 1080p - and its own processing power. That is where things get iffy. The Aiwear VR headset has a quad-core processor, a single gigabyte of RAM and runs an outdated Android 4.4 KitKat.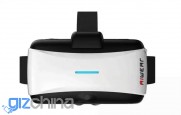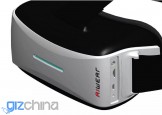 The Aiwear VR headset brings its own screen and processing power, no phone required
It does bring its own 9-axis motion sensor though and assuming that is more accurate than the one in your phone, you may see some benefit over just buying a Google Cardboard or a Mattel ViewMaster. At least those let you use a phone with a beefier GPU.
D
My Mom and Dad always told me not to watch near on the television so I don't need to wear eyeglasses and now technology is telling me to put my eyes near on gadget to play games or to watch movies. Sad! =(
D
I think they had already done it :? it would be like streaming a game to tv or something they have already done it! but just a few more inputs, well yeah, they should really do something about those wireless speeds! imagine if you could use your Home...
D
Boom! Dead on. Guilty as charged =P
ADVERTISEMENTS