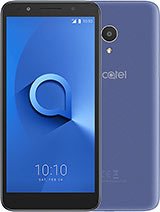 D
it can use all google store application. GO edition just help on faster access. go to nokia 1 gsmarena review. more information on post.
D
Yay 1st comment, 17 Mar 2018I guess nobody wants a go phone? ....Can you also install normal apps or just go apps??...limi... moreYou can indeed install all the usual apps as well as the Go apps.
Total of 3 user reviews and opinions for alcatel 1x.