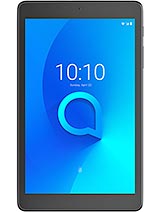 5
16gb is fine. Some bloaty apps like Support, Parental, Weather, several different flavours of Facebook install / update etc..
Bought just for bank & wages apps..,it's quickly become out of date.
Battery lasts.
Put 'force stop apps' on it from apkpure to manual stop those that can't be disabled.
A bit heavy & emf-y to hold for long...wonder what the s.a.r. is for it.
c484103
I have one in suede blue color with 3/32. The screen can't display true red (looks brick orange) but otherwise decent, and its quad core 1.27 GHz chipset is laggy. However, this tablet is the lightweight champion at 279 g, nothing else comes close to it (Matepad T8 is 310 g, Galaxy Tab A 8.0 is 345 g). It's really fantastic as ebook reader, exactly the size of a paperback. Screen on time on wifi is 10 hours (7 hours on 4G). You may not want this as your only tablet, but it's pretty nice for reading, browsing, and light gaming.
R
Model: 9027X_EEA
This model seems to be a special configuration for the EE(UK) network.
As supplied it does not include the Google Dialer Framework and Phone application.
It would seem that to get the phone functionality back you need to install a different (ie. non-EE) firmware.

Total of 4 user reviews and opinions for alcatel 3T 8.