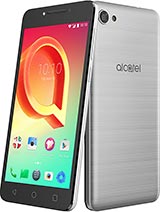 T
I bought this phone for about 999 Danish kroner (about 133€) in January 2019 and the first year it worked perfectly, I never used the led cover, only tried it out an decided that it used to much battery, the phone should have had at least 6000 Mah battery for it to function and still be useful as a phone, although I like the idea , but after about year it started behaving strangely, it would not charge unless I shut down the phone and the phone would shut down with out any notice claiming that the battery was empty and when charged (if I could get it to charge at all..) it would charge for a minute and then have more than 50% suddenly despite it just said it had no charge at all?? I have now factory reset it and now there's suddenly no problems with it? But now only use it as a backup, and to find the other phone, I'm very good at misplacing my phone and my key's, But I bought a Motorola for 599 dkr (80 €) with allmost the same specs (a bit faster cpu and gpu) and android 9 instead of 6 (moto e6 play) and I must say that I got a very good phone for that small sum, if your looking to upgrade but have a tight budget, I can strongly recommend
K173
I used to have this phone in 2018, bought it in June of 2018, worked so well but in December, it wouldn't charge anymore even with multiple chargers
?
I have this Alcatel, purchased and given two more covers with built-in battery, problem is l don't know how to connect it to charge phone once battery is down
L
I have a phone for 100 euros and i runs much smoother andbigger screen , better camera
b
For what it cost to buy it is a great phone, Runs much smoother than many of the higher branded android phones i have owned
D
best phone but the battery only lasts 9 hrs so u have to use a battery charger out and about
s
This is the worst thing that you can ever buy! Didn't do mistake! хД
Z
Do not ever buy this horrible thing. There is a factory installed app on it, called File Manager, which is not only a file manager but some similar to those annoying cleaning apps which want to speed your phone up all the time like power cleaner and such things, and asking you to download additional apps to keep viruses away and all that. Once it downloads its latest version from google play, it will start eating up your data in the background. Moreover it starts sending you annoying notifications and ads unstoppable. It is cannot be deleted and disabled ofcourse. Nothing you can do. Once you figured out where to switch the notifications off it will switch back itself on in few days don't worry. But the biggest problem is, this software has done nearly 2 gbytes data transfer in the background without my consent and knowledge, causing me extra payment on my phone bill over my data allowance. Only realized this after using this phone for a few days when I had text messages saying I will run out if data so I started browsing data usage statistics in applications menu. Needless to say the first thing I done after this is returning the phone and asking for a refund. The app also has been reported on google play as a malicious software and email has been sent to the developer. Keep out of this terrible thing.
m
dimi, 31 Jul 2017Amazing phoneee. Have it for 1 week allready and works perfect. Everything is so good. Even ba... morehow long does the battery last? with the led active, compared to not having the led active?
d
Amazing phoneee. Have it for 1 week allready and works perfect. Everything is so good. Even battery and camera are better than i expected. I reccomend it for sure.
?
I am thinking to buy Alcatel a5 can u tell about battery backup n camera
A
salar@ir, 28 Feb 2017I love the led on the back but i hate mediatek chipset why? Very easy viruses can f**k your de... moreCan you give me fact and evidence?
I guess you're wrong

evidence: my cheap android phone with MT6582! No virus, no lags and no any issue!
Total of 14 user reviews and opinions for alcatel A5 LED.