Alcatel and TCL to launch Xess in US April 22 – the perfect kitchen accessory
We saw the Xess at CES back in January and it was called the Xess Slate, it seems like Alcatel dropped the Slate from the name and TCL, Alcatel's parent company TCL, decided to put its own brand on it instead.
The Xess will launch in the US on April 22 for a price of $500. It is essentially a large tablet that is almost a touch PC. It acts as a control center for the home, in a way. The way it presents itself is more of a household appliance than a tablet for consuming media.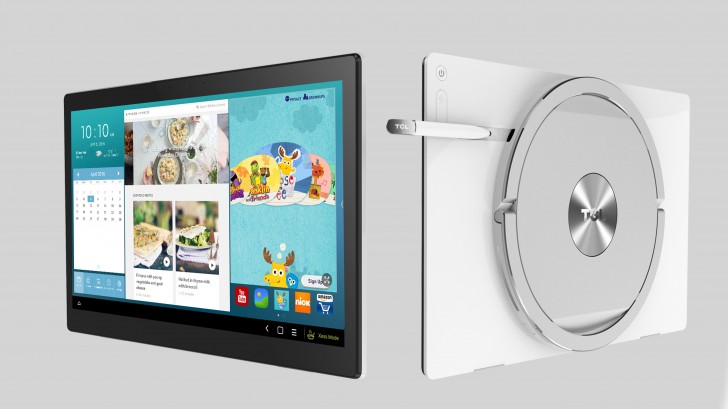 The Xess is powered by a 1.5 GHz Mediatek processor paired with 3GB of RAM and 32GB of internal storage, expandable up to 64GB of additional storage. It has a Full HD 17.3 inch display and a 3 watt JBL dual-speaker setup. The Xess also houses a 9600mAh battery with a quick release magnetic charger port, so you never have to worry about tripping over the cord and pull the Xess down with it.
The US variant of the Xess will also include an IP camera which you can place anywhere in your home and you can use the Xess to monitor your children from the Xess or you can use your smartphone when you are away from home to monitor the IP camera as well as wherever you have the Xess set up in your home. US versions of the Xess will also include free access to certain Viacom children's programming like Noggin and other Nickelodeon-branded content.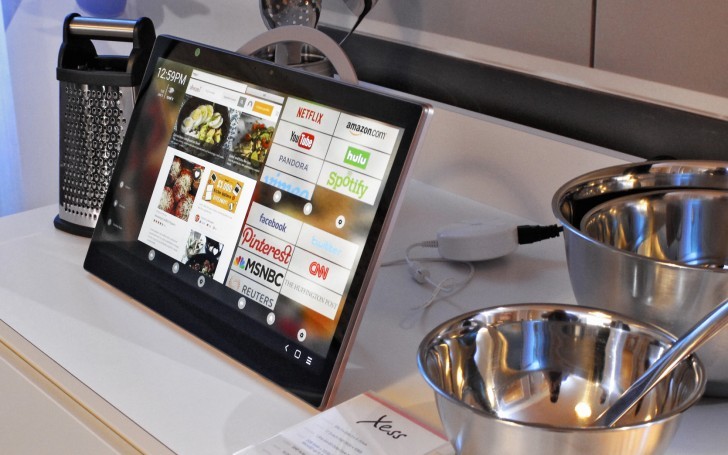 When we were shown the Xess back in January, we were demoed some of the touch-less gestures it could perform as a way to navigate around the Xess without even touching it, however there is no such mention of any gesture-based navigation in the latest press release. We've reached out to Alcatel in this regard and we will update this post as soon as we find out.
You can also check out our first-look and hands-on of the Xess at CES this past January.
C
This is a great competition to the Galaxy View; infact the Xess looks more feature packed.
?
Check Amazon. There are plenty of reviews there for all models.
c
A 'family control centre' with a camera you can monitor your house with... mr orwell would be chuffed he got it so right
ADVERTISEMENTS