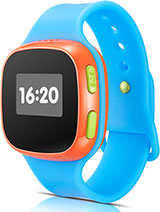 M934123
That bezel, it's huge. Last time I saw bezels that size, it was 2008!
D
Anonymous, 22 Jun 2016It looks like a toy more or less a smart watchIts for kids for christs sake. For their safety and well being.
D
AnonD-571296, 11 Aug 2016It's GPS tracker for kids...so yeah basically it is a toy.Your logic Sir is MIND BLOWING. Salute and slow claps.
Total of 7 user reviews and opinions for alcatel CareTime.